Introducing Sia Kitchens: Your Destination Kitchen Showroom Near Edgware
Looking for a kitchen showroom near Edgware? …Experience the refined skill of customised kitchen design at Sia Kitchens, where we adapt to your singular preferences and lifestyle needs. Our team of seasoned designers, drawn from Edgware and beyond, focus on the development and installation of premier German kitchens as well as a diverse selection of superior British kitchen brands. We pledge an all-inclusive service throughout the transformation of your kitchen. From the inception of design ideas to the installation stage, we concentrate on crafting a new kitchen that mirrors your lifestyle and daily practices.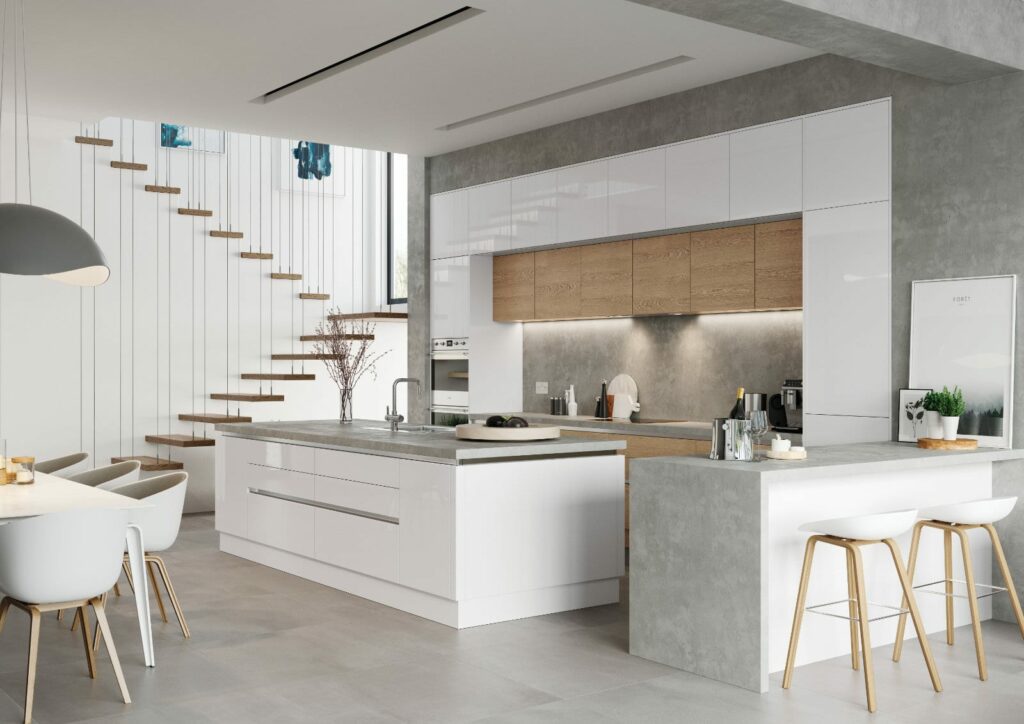 The Essential Kitchen Showroom Near Edgware
If you live in or around Edgware, our kitchen showroom in Elstree, Hertfordshire, is a must-see. This is the place to steep yourself in the apex of kitchen opulence and derive inspiration for your personal kitchen project. Our design experts in the Edgware area are always available, prepared to listen to your requirements and deliver top-tier service from inception to completion. Regardless of whether you're passionate about a clean, contemporary look or yearn for a more traditional, rustic kitchen, our mission is to guide you in actualising your dream kitchen!
Your Tailored Edgware Kitchen Design Service
At Sia Kitchens, we truly understand that every client is different. That's why our kitchen showroom near Edgware provides a bespoke service to turn your kitchen visions into a tangible reality. On your initial visit to our kitchen showroom near Edgware, you'll receive a warm welcome from our friendly, professional team. We'll take the time to comprehend your favoured kitchen arrangement, style, and budget. Utilising their vast industry expertise, our designers will ensure your end product is not only aesthetically pleasing but equally pragmatic and functional. We'll advise you on everything from finishes and furniture to appliances and countertops, assisting you in budget management every step of the way.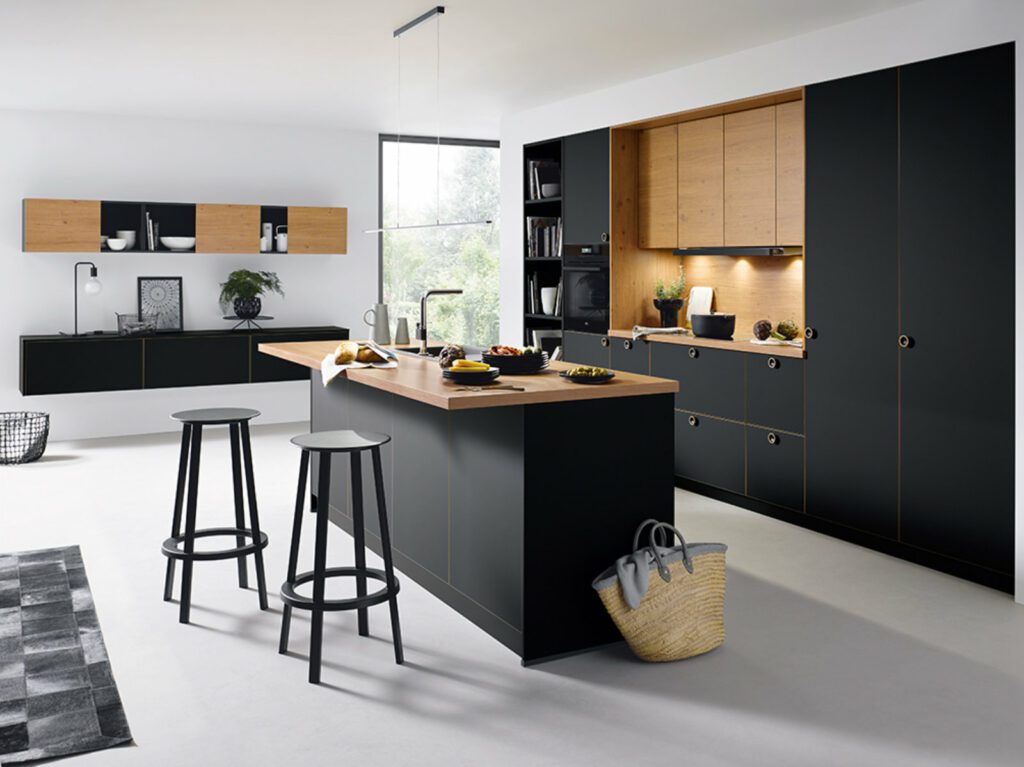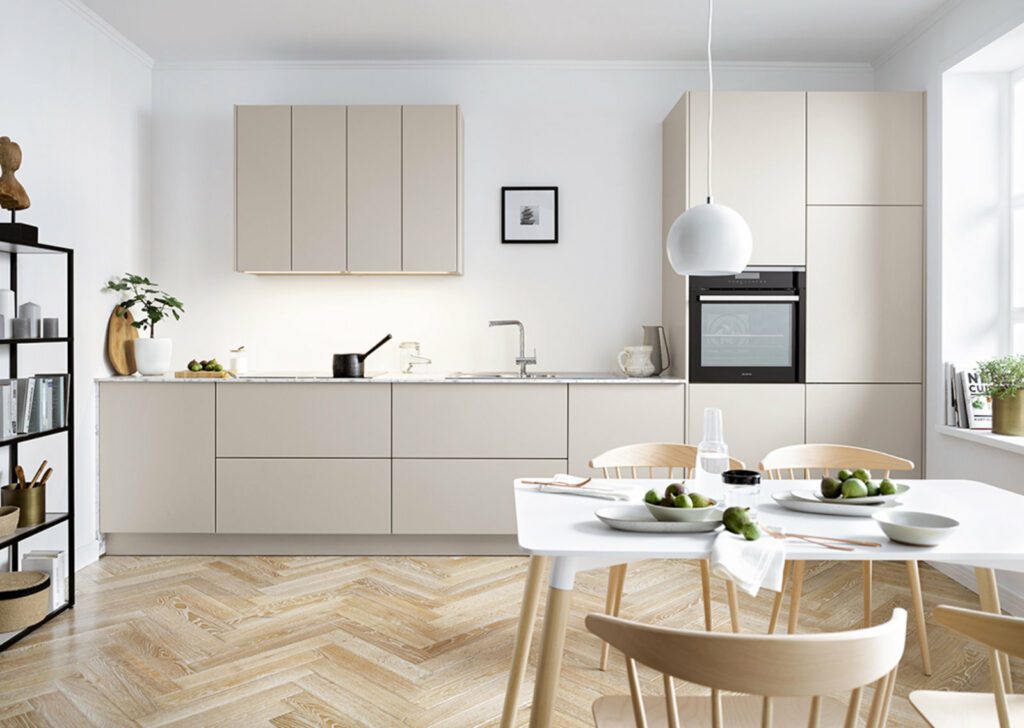 The Benefit of Collaborating with Local Kitchen Design Professionals
Choosing to collaborate with local kitchen designers like us brings a myriad of advantages. At Sia Kitchens, we understand the potential stress associated with planning and installing a new kitchen. Consequently, we strive to make every aspect of the process as smooth as possible, assuring you that your new kitchen project is in competent hands. Our designers and installers bring a wealth of industry experience, equipping us to handle various kitchen styles and materials. Their familiarity with our trusted brands ensures you benefit from top-notch service.
Mastering an Assortment of Kitchen Styles and Finishes
Our Edgware kitchen design team can assist you in crafting your dream kitchen, thanks to our broad range of styles. Whether you're after a modern, Shaker, traditional, country, or even an exquisite handleless kitchen design – we have them all for you to explore in our kitchen showroom near Edgware.
Our modern kitchens, renowned for their refined elegance, merge beauty with function, delivering a minimalist design ideal for those leading a hectic lifestyle.
On the other hand, if you're hunting for a more classic style, our kitchen showroom near Edgware is fully equipped to meet your demands. We can create a warm, inviting traditional or country kitchen, or a timeless Shaker-style kitchen, revered for its endurance and ability to withstand fluctuating trends. Shaker kitchens, with their subtle, classic elegance, are perfect for those seeking a kitchen design that is both stylish and practical.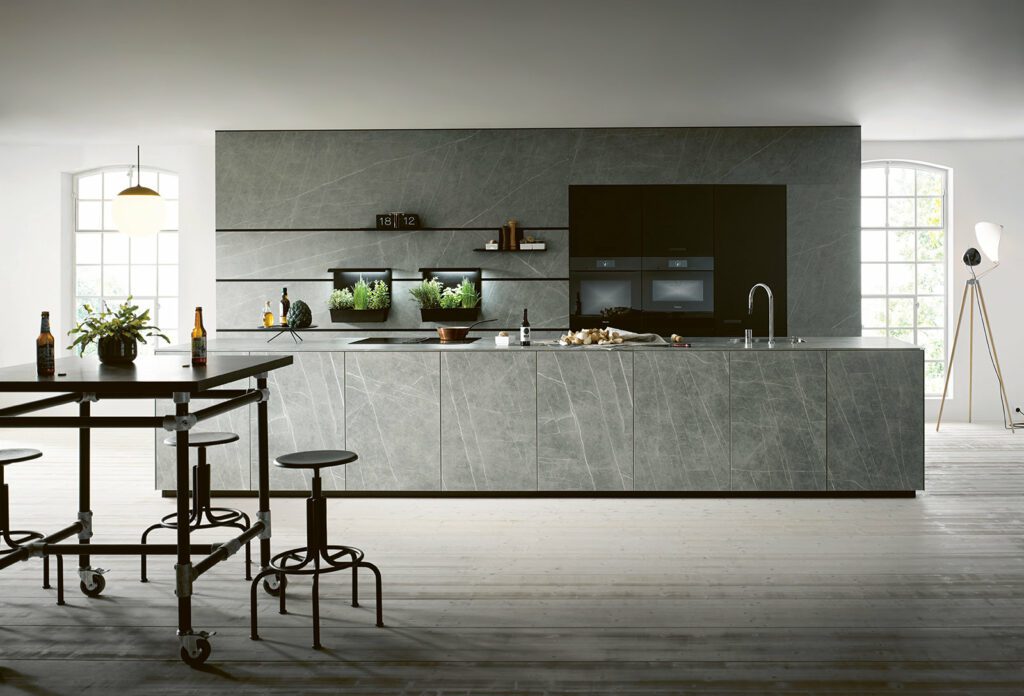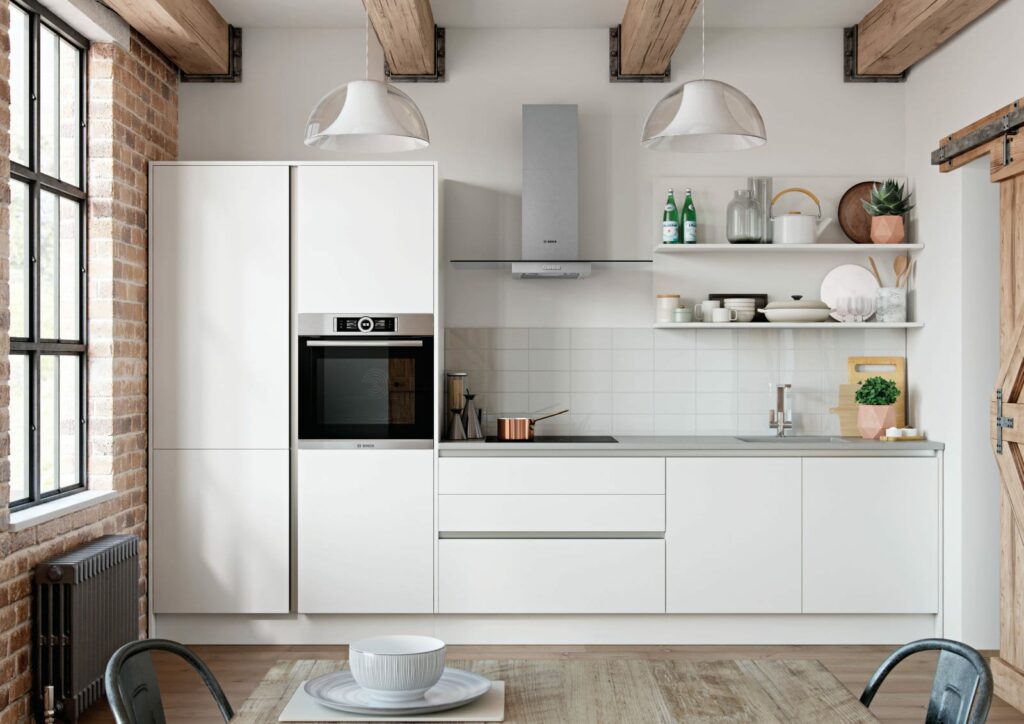 Guidance on Appliance Selection for Your Edgware Kitchen Design
The choice of kitchen appliances is a crucial component of your kitchen design, and our team at Sia Kitchens is here to assist. We can provide the technical know-how and unbiased, expert advice to help you select the perfect kitchen appliances. Our extensive range of appliance brands can be explored first-hand in our kitchen showroom near Edgware, including everything from ovens and hobs to dishwashers and fridges.
Our knowledgeable kitchen designers will listen attentively to your requirements and make suggestions based on your intended usage of your kitchen appliances. We appreciate that each home uses appliances in their own unique way, and we'll propose products that cater to your particular needs. If you're striving for a sleek, minimalist kitchen design, we might advocate for Smart appliances, an increasingly popular choice that can greatly minimise time spent in the kitchen. Be assured, we'll make certain that you receive the best return on investment when choosing appliances for your home.
Experience Affordable Luxury with Our German Kitchen Brands
At Sia Kitchens, we are delighted to present custom-made German kitchens, celebrated for their distinctive style and unmatched functionality. Famous for their extraordinary quality and engineering, German kitchens offer a durable solution that will endure the passage of time.
Our luxury kitchen showroom near Edgware includes a renowned kitchen range called Next125, noted for its innovative designs that utilise a myriad of materials, including authentic stone, wood, glass and ceramic surfaces. The unique combination of materials results in a kitchen design that's sure to enhance your home. Next125 is a brand dedicated to environmental protection, and their manufacturing process mirrors this green ethos.
We also partner with Schuller Kitchens, a leading German kitchen brand known for its supreme quality, craftsmanship, durability, and functionality. Schuller has gained popularity due to its dedication to customer satisfaction and meticulous attention to detail. With Schuller, you'll discover a wide variety of kitchen styles and colours, enabling you to choose the ideal look for our Edgware kitchen design team to bring to life. Rest assured that you're receiving the most advanced engineering available, with every design element cohesively contributing to a breathtaking kitchen unit.
Book Your Free Kitchen Designs in Our Kitchen Showroom Near Edgware
At Sia Kitchens, we take pride in being proficient Edgware kitchen designers who can enhance your home with a stunning and functional new kitchen. Our bespoke services encompass everything from preliminary design consultations to fitting and installation, providing you with the peace of mind that all facets are expertly managed. Your satisfaction is our paramount goal, and we continuously endeavour to create a kitchen that you'll be eager to spend time in. Our kitchen showroom near Edgware is just a short journey from you, and it's here that your thrilling journey towards a uniquely personalised kitchen begins!
Book A Design Appointment