Schüller Kitchens by Sia Kitchens
Why choose
Schüller kitchens?
Designer kitchens made from world-renowned German manufacturing. Schüller kitchens inspire and delight, with each stunning design offering unique solutions for every customer and their requirements. Among the top 5 German kitchen manufacturers, Schüller craft stunning kitchens in a wide range of styles using state-of-the-art technology.
Premium German Quality
German engineering is renowned, but Schüller's premium manufacturing standards add a new level of quality. Using a combination of modern manufacturing technology every Schüller kitchen is both unique and offers long-lasting benefits.
Range of Styles
Schüller offer a wide range of styles using a variety of materials, including ceramic, matt and high gloss lacquers. Whether choosing a sleek, modern style or something more traditional, there is something for everyone in Schüller's range. At Sia Kitchens, our designers will guide you through the different options and create a design that perfectly matches your home and taste.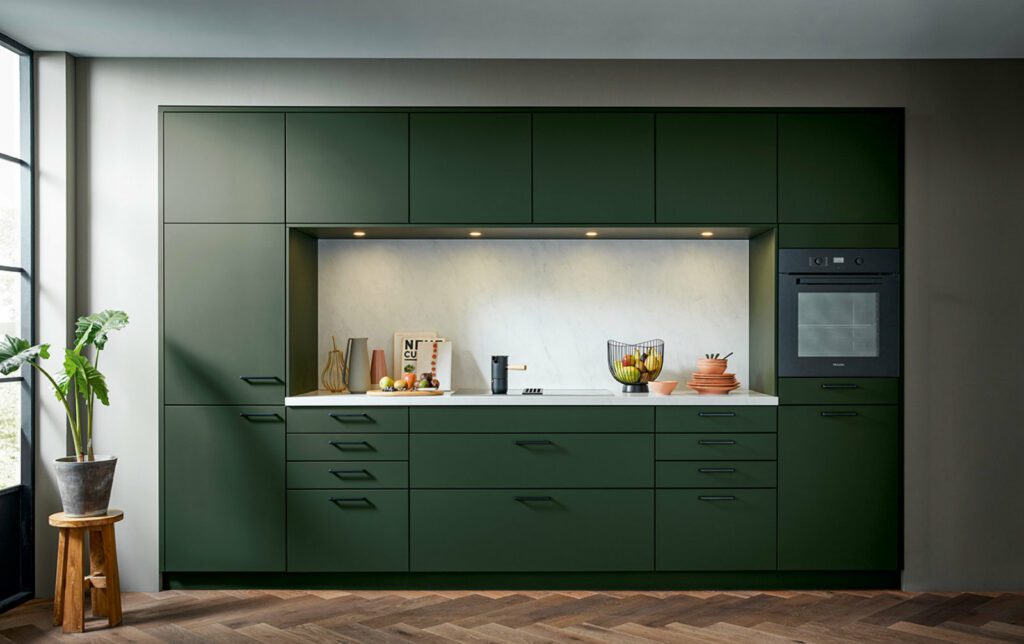 The philosophy behind everything Schüller creates and achieves focuses on nature conservation, and on maintaining the ecological balance. As such, we were quick to develop a conscious business practice that favours the environment. All under the aspect: actions speak louder than words.
Download Schüller Brochure