Other Rooms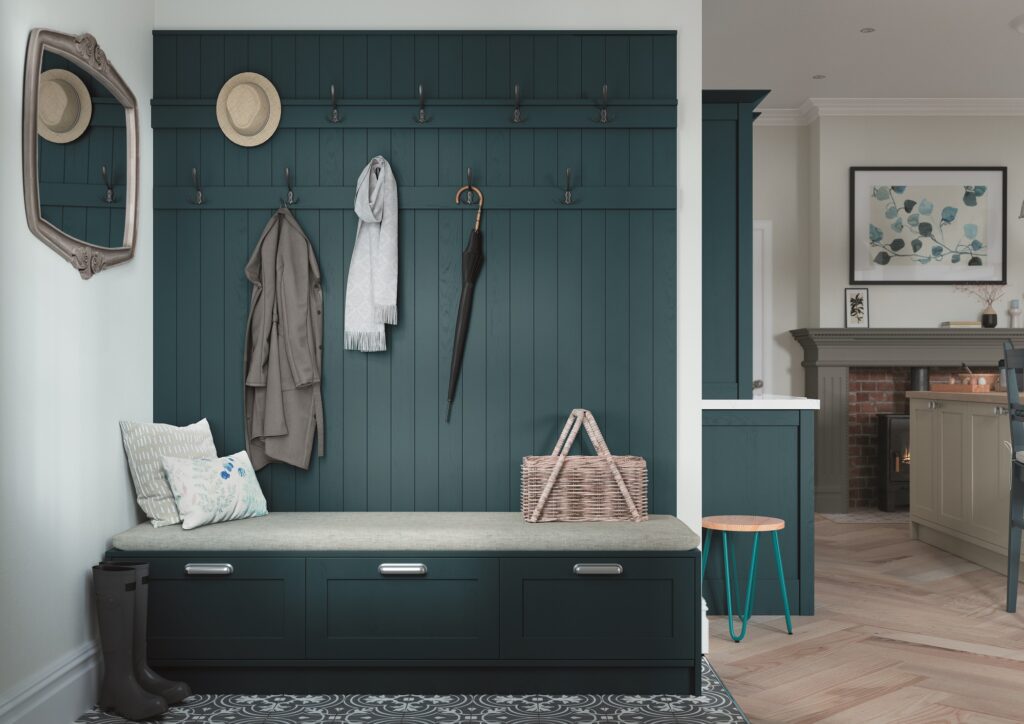 Utility Room Design
Our approach to designing utility rooms is the same for kitchen design, beginning by discussing what you want and need for the intended space. Whether you want a utility room congruous with your kitchen, or else a complete contrast of style and finish at Sia Kitchens we can help. We can also offer advice with regards appliance models, helping you ensure you achieve the best models suited to your family, space, lifestyle, and budget.
Drinks Area Design
If you're looking to add a touch of luxury to your kitchen, why not consider adding a drinks area? This can be the perfect space for socializing with friends and family, and it can make your kitchen feel like a real gathering place. Luxury kitchen pocket doors are ideal for a drinks area, opening up to surprise your guests with an array of well-organised cupboard space, and a work surface at which you can prepare drinks. The internal space is generous and visually impressive, but once you've finished using it, you can close the doors once more to hide your drinks area and revert the room to a sleek and tidy aesthetic.

Sia Kitchens can help you create a drinks area which is stylish, comfortable and inviting- the perfect spot for entertaining or simply relaxing after a long working day.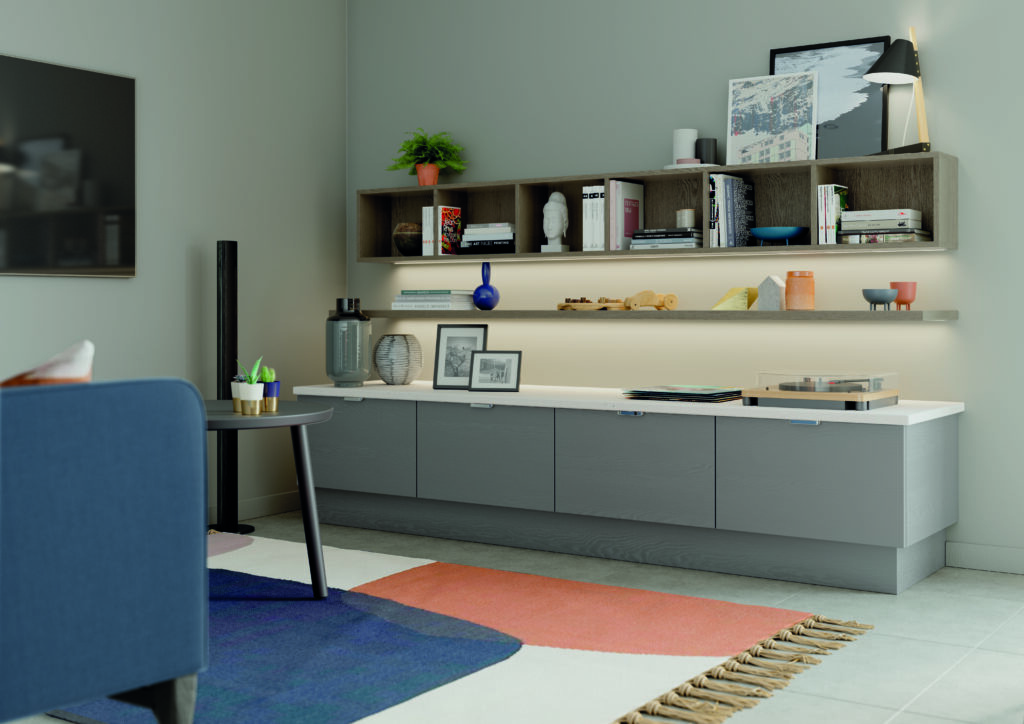 TV Area Design
At Sia Kitchens we recognise the importance of having a space within your home that is set up for maximum comfort – whether to relax and watch TV, read the paper, or listen to your favourite podcast shows, and we can help you achieve this. With your room space measurements to hand, we can talk about what you want to achieve for your space and explore our wide range of colours and styles. For an open plan room, we can continue your kitchen furniture for a seamless, elegant look. Or, alternatively, you might choose a contrasting colour or finish to make a standalone statement! To date we have created many TV areas and media rooms, fully maximising your home to ensure the ultimate comfort and enjoyment of this space for you and your family.
Home Office Design
As well as kitchens Sia Kitchens also offer bespoke home office furniture, fully tailored according to your individual needs and space. Whether this is for an open plan setting where you want to achieve a seamless look with your kitchen or living room furniture, or else a designated room for an office we can create the perfect working space for you. Our home office furniture is available in a wide range of styles, colours and finishes and can include, desks, tall housing, tv units, drawers, shelving, and more. Manufactured entirely with you in mind, our stunning home offices offer the perfect working from home solution.
Bedroom Design & Installation
At Sia Kitchens we offer so much more than kitchen design but also solutions for the rest of your home too, including luxurious bedroom designs. We know that everyone has different expectations about their bedrooms, and understand they are deeply personal spaces which must look and feel right to us in every way. Therefore, whether we're designing for a master, spare bedroom, or child's room, we will always work with you to create a brief fully tailored to your style preferences, storage needs, and budget requirements. This brief will form the foundation of your new bedroom design, ensuring a space that's perfect for your needs. Please ensure you have measurements of your intended bedroom space when you first meet with us, and from here we can begin planning your perfect new bedroom look and layout.