Specialist Supplier Of Luxury German Kitchens
Luxury German Kitchens Bushey, Hertfordshire
SIA Kitchens are specialist UK suppliers of luxury British and German kitchens in Bushey, serving here and the wider Hertfordshire area including, Borehamwood, Elstree, St Albans, Radlett, Stanmore, Barnet, Bushey, Finchley, Edgware, Rickmansworth, Potters Bar, and more. We pride ourselves in offering the very best German kitchen furniture and products and have a wealth of beautiful styles and finishes for you to choose from. We also have access to a host of high-quality kitchen appliance and worktop brands, including many benefits offered through our Siemens Studioline status, and premier partnership with Cosentino worktops.
At all stages of your project, our experienced kitchen designers can talk you through your options to ensure you make the best decisions, and ultimately achieve a kitchen that is perfect for you in every way.
Expert Tailored Kitchen Design
At Sia Kitchens most of our clients are recommendations, and we pride ourselves in delivering excellent customer service from beginning to end of each project, always striving to give you everything you want- and more too! Flexible in our approach to design, all our kitchens are individually created to suit your tastes and needs, and whilst the word 'luxury' often goes hand in hand with expense, we work very hard to keep your design fully aligned with your budget.
When the time comes for fitting, we provide only the most skilled and experienced craftsmen, who will complete your kitchen to your exact specifications. This professional level of service continues from our very first meeting, right up until the moment your new kitchen is finished.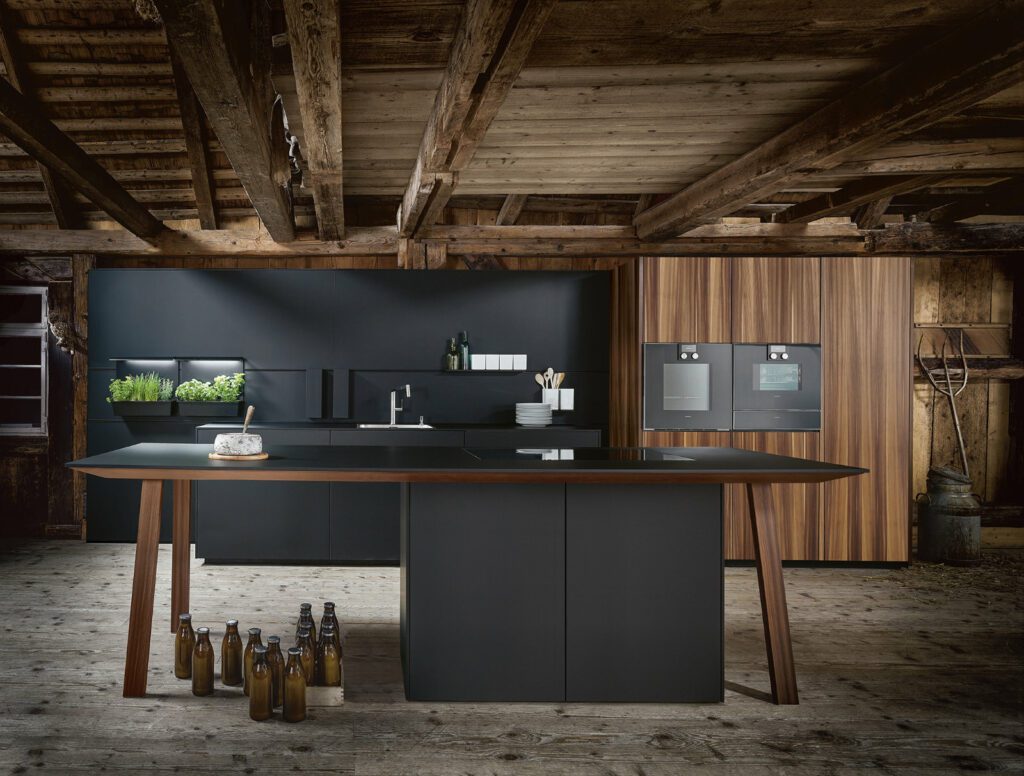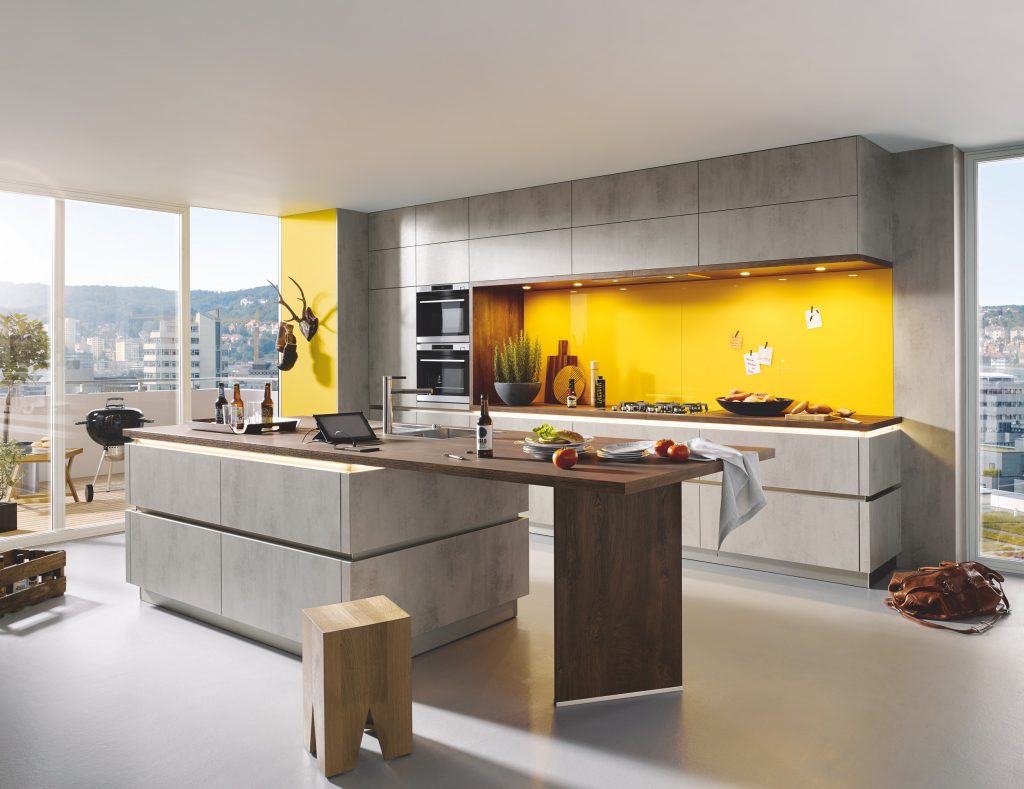 Why Choose our Bushey German Kitchens?
The answer is quite simple…More than any other kitchen style or design aesthetic, German kitchens offer a unique blend of cutting-edge technology that delivers optimal kitchen functionality, in combination with a stylish, sleek, and modern look. With a reputation for excellence, German engineering is synonymous with quality, efficiency, and reliability. And with a wide range of beautiful colours and styles German kitchens also vary significantly in price depending on the finishes you choose. At Sia Kitchens we have a choice of German kitchen brands, all delivering excellent value for money and enabling us to accommodate project budgets starting from £15,000.
The 5th biggest German kitchen brand in Europe, Schuller Kitchens is an increasingly popular kitchen brand, offering modern kitchens in a wide array of colours and materials, ensuring they have something for every taste! High-quality kitchens, Schuller also excel in the manufacture of internal mechanisms, accessories, and lighting solutions, all of which facilitate use of the kitchen whilst contributing to its sleek aesthetic. As well as being a carbon-neutral company, Schuller is also conscious to maintain an excellent level of responsive customer care for the benefit of their customers.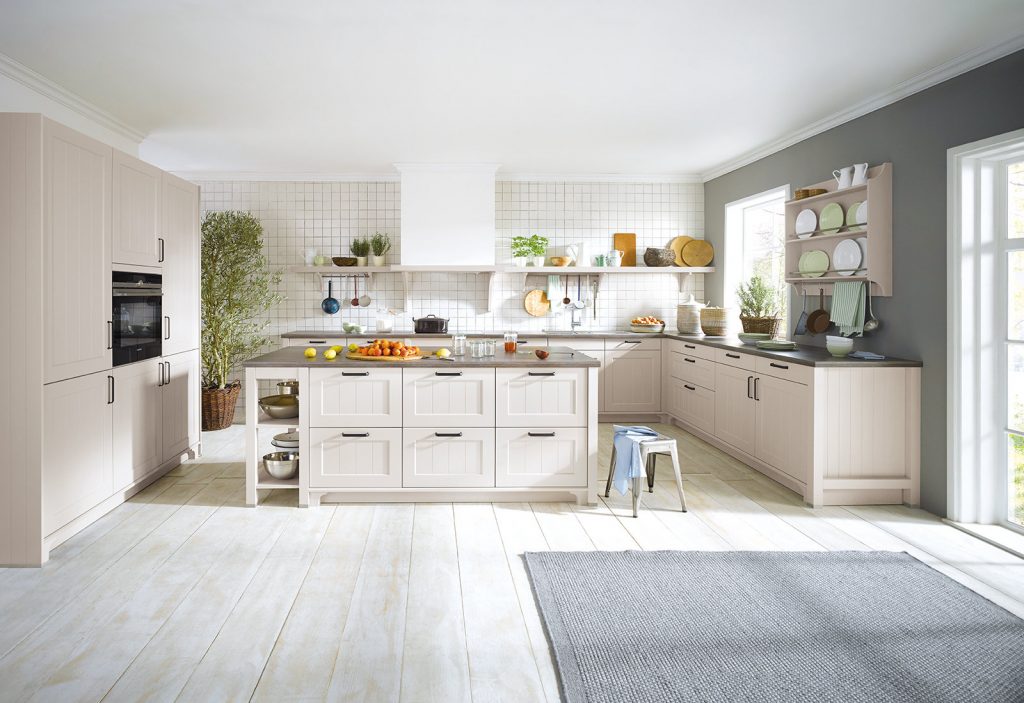 If you are looking to elevate your kitchen to a higher specification of finish, we offer a beautiful German kitchen range called Next125. Featuring beautiful finishes such as real wood, real concrete, glass, ceramic, or fully lacquered kitchen doors, this range is perfect for a premium kitchen feel, without the premium kitchen price tag. Like Schuller, Next125 is also a carbon-neutral manufacturer, with a key focus on protecting nature and maintaining an ecological balance.
Why Choose a Bespoke British Kitchen?
As well as German kitchens, at Sia Kitchens, we get many enquiries from clients asking for traditional kitchens with in-frame and shaker kitchen doors. As such, we offer a beautiful range of bespoke British kitchens, including the traditional features we know people want, such as dovetail joinery, natural wood grain finishes, painted doors, intricate beading, cornices and more. We manufacture our traditional kitchens in the UK to an exceptionally high standard, and we can even offer bespoke colour options, fully tailoring your design according to the exact look you want to achieve for your home.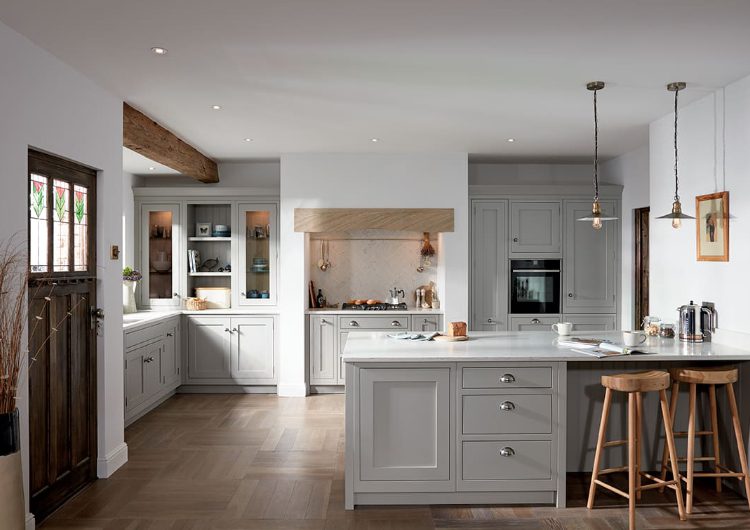 Contact Sia Kitchens For Your New Project
Whether it's a sleek modern German kitchen or else a traditional kitchen style you prefer, at Sia Kitchens in Bushey we can talk you through all aspects of your design and installation. From your choice of doors, worktops, and appliances, we will work with you to find the right finishes and products that best suit your taste, lifestyle, and budget expectations too. To find out more, or to book a free kitchen design appointment please contact our friendly team at Sia Kitchens today.
Elstree Kitchen Showroom
At Sia Kitchens we know there's nothing like seeing and touching a product for getting a sense of how it's built and what it can do. As such, we welcome you into our Bushey kitchen showroom where you can fully explore our range of kitchen furniture, worktops, and appliances. Please book ahead of your visit to take advantage of our free expert kitchen design service.
Opening Hours
Monday-Friday: 9am – 6pm
Wednesdays & Sundays: By appointment only
Saturday: 10am – 5pm
Sia Kitchens Service Areas
Kitchen Showroom Amenities
Our kitchen showroom is fully equipped to welcome all visitors. We have private on-site parking a short distance from the showroom entrance.
Discover Our Range Of Styles