Introducing Sia Kitchens: Your Destination Kitchen Showroom Near Mill Hill
Looking for a kitchen showroom near Mill Hill? …Discover the art of bespoke kitchen design with Sia Kitchens, where we cater to your individual taste and lifestyle. Our team of experienced designers, hailing from Mill Hill and beyond, specialise in creating and fitting high-end German kitchens as well as offering a range of top-quality British kitchen brands. We promise a comprehensive service throughout your kitchen renovation journey. From the initial design consultations to the fitting process, our focus is on ensuring that your new kitchen perfectly suits your lifestyle and habits.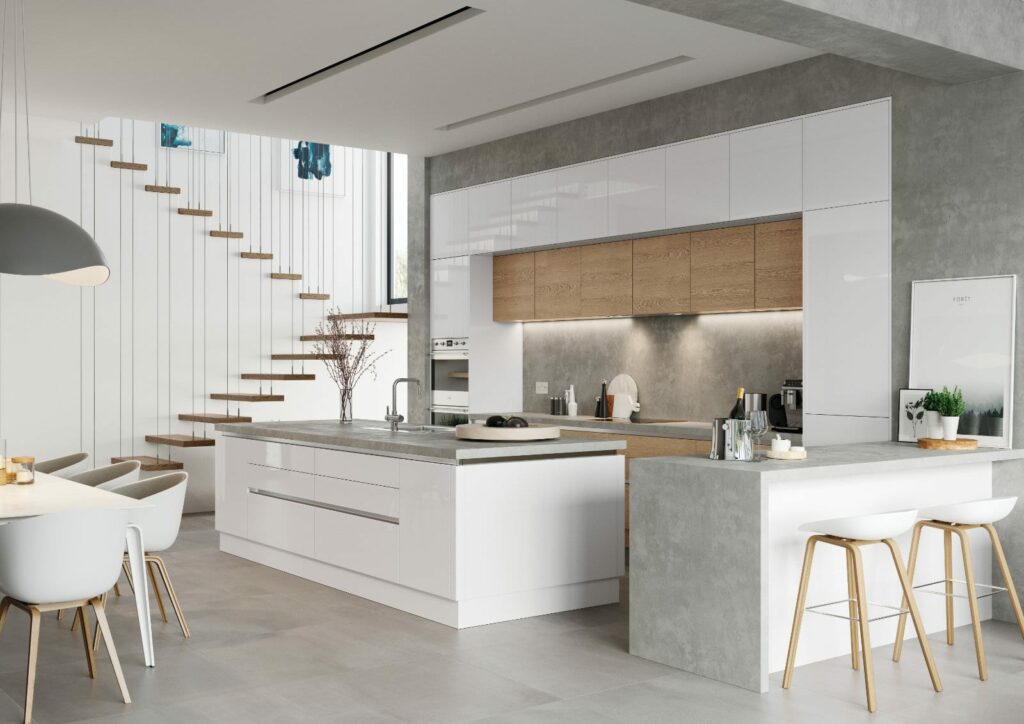 A Must-Visit Kitchen Showroom Near Mill Hill
For those residing in and around Mill Hill, our kitchen showroom in Elstree, Hertfordshire, offers an unmissable experience. This is where you can immerse yourself in the pinnacle of kitchen luxury and gather inspiration for your own kitchen project. Our Mill Hill kitchen design specialists are always on hand, ready to listen to your needs and provide high-quality service from start to finish. Whether your heart is set on a sleek, modern aesthetic or you're leaning towards a more traditional, rustic kitchen, we are here to guide you in bringing your dream kitchen to life!
Your Personal Mill Hill Kitchen Design Service
At Sia Kitchens, we understand that each client is unique. That's why our kitchen showroom near Mill Hill provides a personalised service to transform your kitchen ideas into reality. When you first visit our kitchen showroom near Mill Hill, you'll be warmly greeted by our friendly team. We'll take the time to understand your preferred kitchen layout, style, and budget. Leveraging their deep industry knowledge, our designers will ensure your final kitchen product is not just aesthetically pleasing, but also practical and functional. From advising on finishes and furnishings to appliances and worktops, we will guide you every step of the way, helping you manage your budget effectively.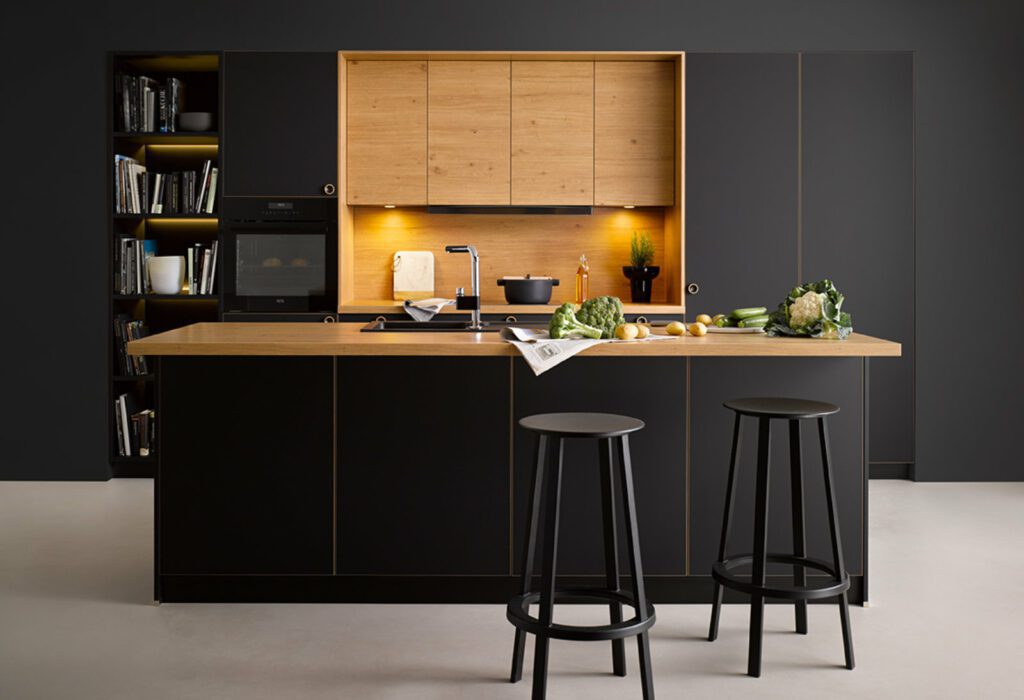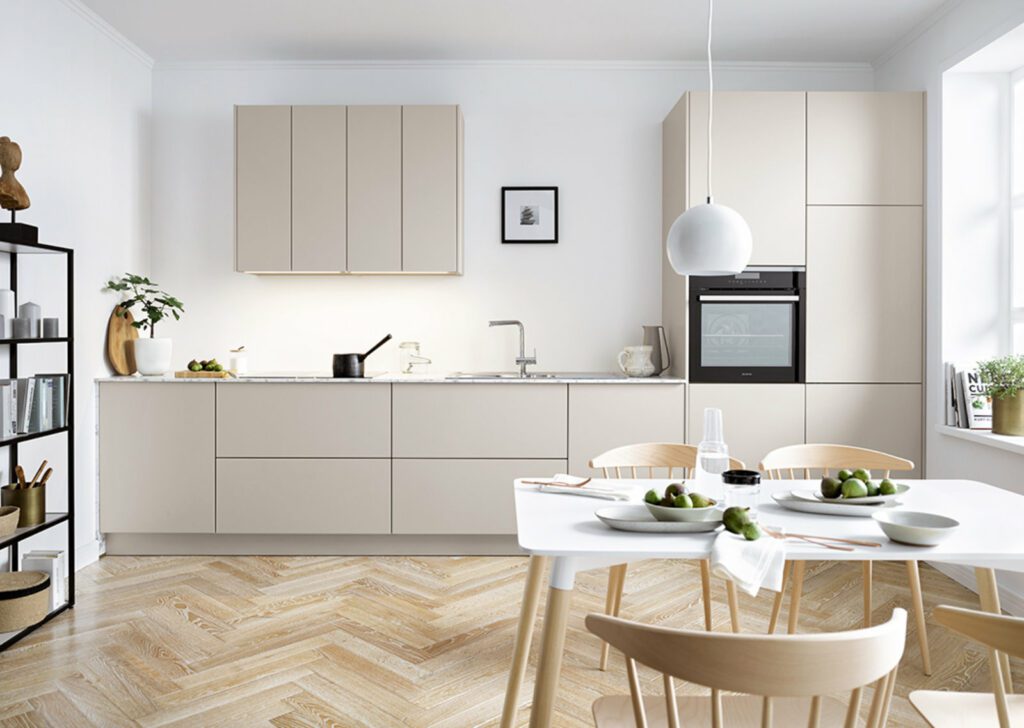 The Advantage of Working with Local Kitchen Design Experts
Choosing to work with local kitchen designers like us comes with numerous benefits. At Sia Kitchens, we recognise the potential stress involved in planning and installing a new kitchen. That's why we strive to make every step of the process as seamless as possible, giving you peace of mind that your new kitchen project is in safe hands. Our designers and fitters bring a wealth of industry experience, enabling us to deal with a variety of kitchen styles and materials. Their familiarity with our trusted brands ensures you receive the best possible service.
Mastering a Variety of Kitchen Styles and Finishes
Our Mill Hill kitchen showroom is equipped to help you craft the perfect kitchen, thanks to our extensive range of styles. Modern, Shaker, traditional, country, or even stunning handleless kitchen designs – you name it, we have it for you to experience in our kitchen showroom near Mill Hill.
Our modern kitchens, known for their sophisticated elegance, blend aesthetics with functionality, delivering a minimalist design ideal for those with a busy lifestyle.
Alternatively, if you're seeking a more traditional style, we're more than capable of catering to your needs. We can create a cosy, welcoming traditional or country kitchen, or a timeless Shaker-style kitchen known for its durability and ability to withstand changing trends. With their understated, classic elegance, Shaker kitchens are perfect for those seeking a practical yet stylish kitchen design.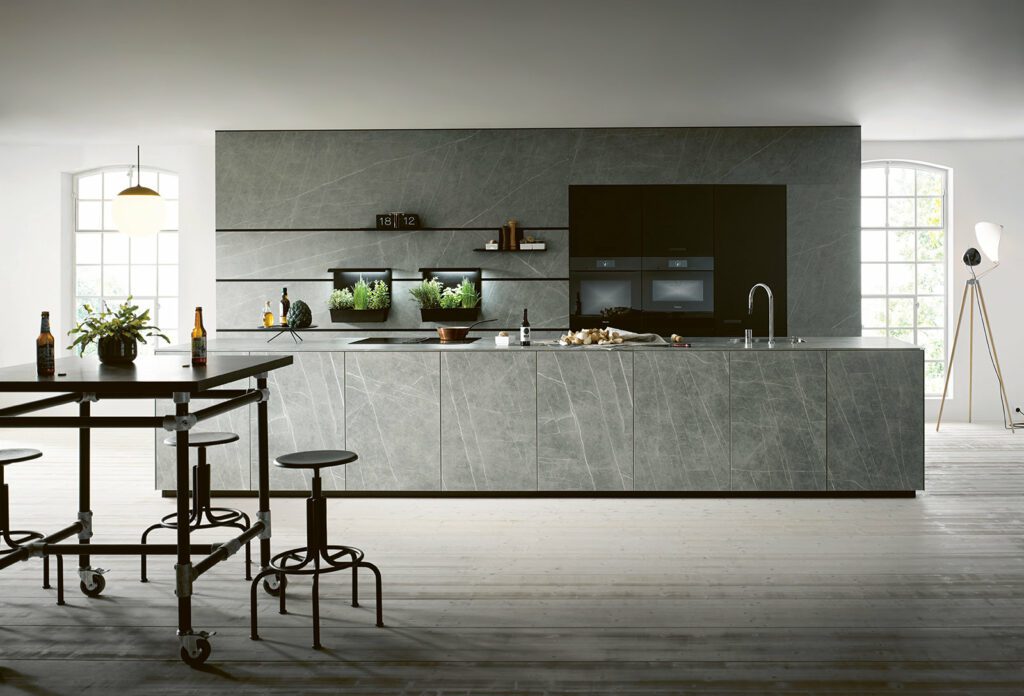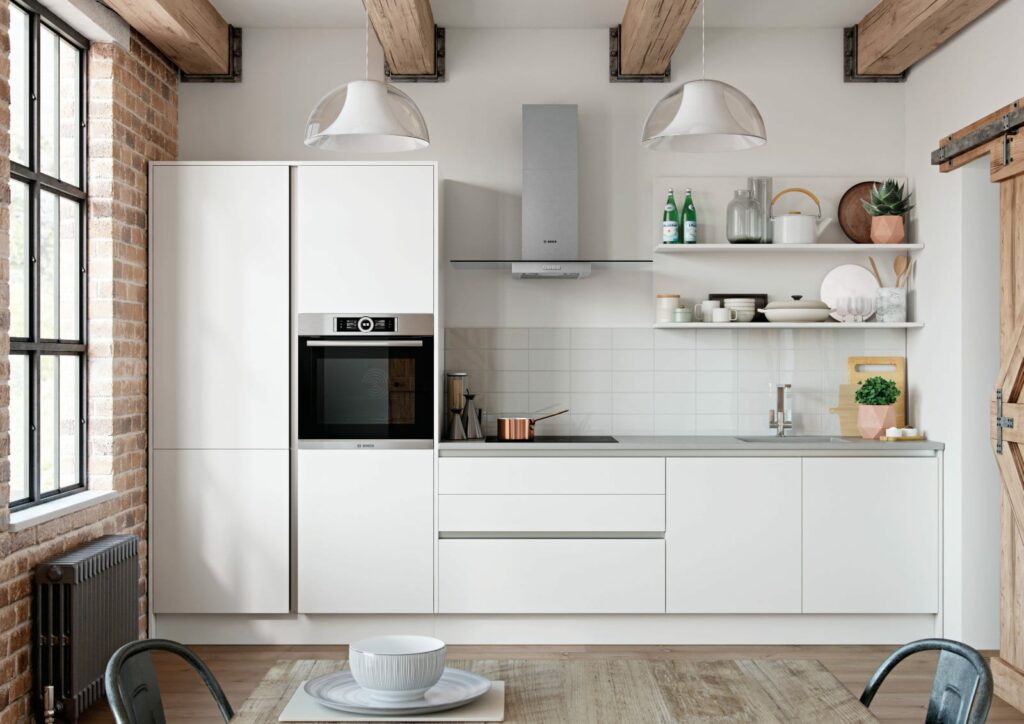 Guidance on Appliance Selection for Your Mill Hill Kitchen Design
The selection of kitchen appliances is an integral part of your kitchen design, and our team at Sia Kitchens is here to help. We can provide technical knowledge and unbiased, professional advice to assist you in choosing the ideal kitchen appliances. Our extensive range of appliance brands are available to experience first-hand in our kitchen showroom near Mill Hill, and include everything from ovens and hobs to dishwashers and refrigerators.
Our experienced kitchen designers will listen carefully to your needs and make recommendations based on how you intend to use your kitchen appliances. We understand that each household uses appliances differently, and we'll suggest products that match your specific needs. If you're aiming for a modern, minimalist kitchen design, we might recommend Smart appliances, an increasingly popular choice that can significantly reduce the time spent in the kitchen. Rest assured, we'll ensure that you get the best value for your money when choosing appliances for your home.
Experience Luxury with Our German Kitchen Brands
At Sia Kitchens, we are proud to offer bespoke German kitchens, which stand out for their unique style and unrivalled functionality. Known for their exceptional quality and engineering, German kitchens promise a durable solution that will stand the test of time.
Our Mill Hill kitchen design experts work with a renowned kitchen range named Next125, distinguished by its innovative designs that utilise a variety of materials, including real stone, wood, glass and ceramic surfaces. The unique blend of materials results in a kitchen design that's certain to uplift your home. As a brand, Next125 is committed to protecting the environment, and their manufacturing process reflects this eco-friendly ethos.
We also collaborate with Schuller Kitchens, a leading German kitchen brand known for its top-tier quality, craftsmanship, durability, and functionality. Schuller has gained popularity due to its commitment to customer satisfaction and meticulous attention to detail. With Schuller, you'll find a diverse range of kitchen styles and colours, allowing you to pick the perfect look for our Mill Hill kitchen design team to realise. You can be confident in receiving the most advanced engineering available, with each design element harmoniously contributing to a stunning kitchen unit.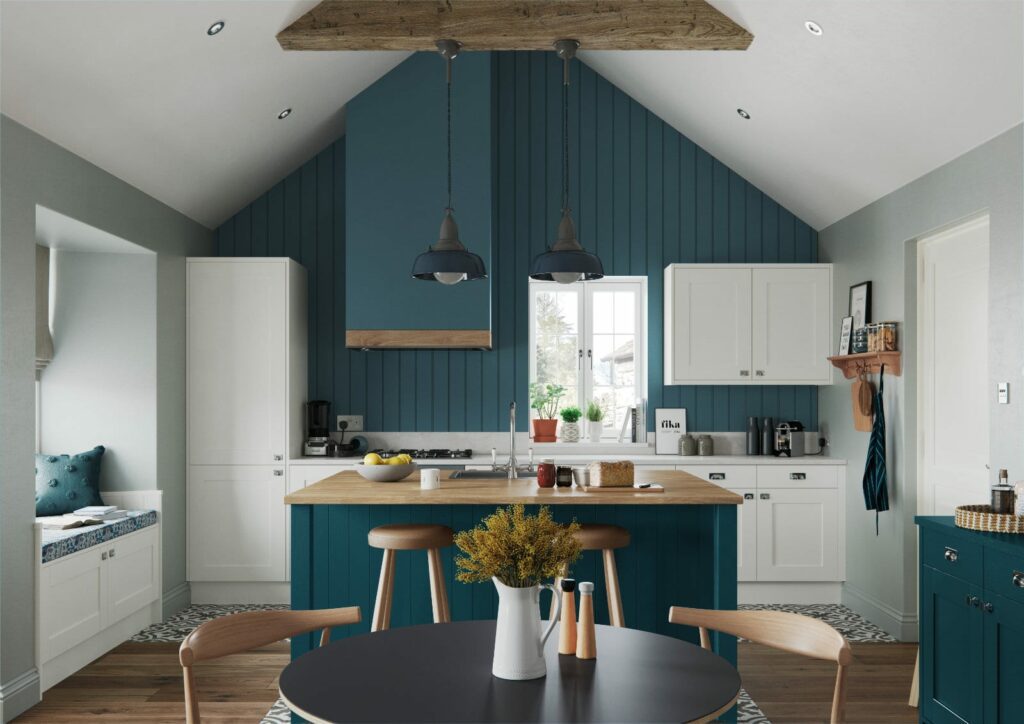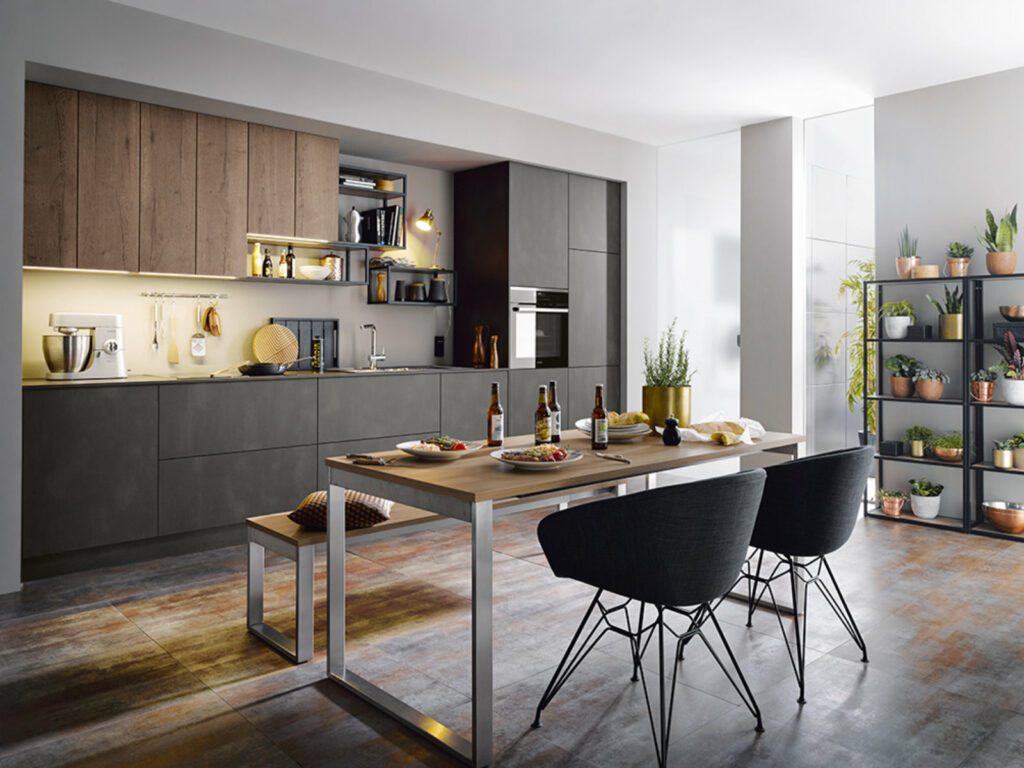 Book Your Free Showroom Design Visit Today
At Sia Kitchens, we pride ourselves on being experts who can elevate your home with a beautiful and functional new kitchen. Our bespoke services cover everything from initial design consultations to fitting and installation, providing you with the peace of mind that all aspects are taken care of. Your satisfaction is our highest priority, and we always strive to create a kitchen that you'll love to spend time in. Book a free design appointment in our luxury kitchen showroom near Mill Hill and it's here that your exciting journey towards a uniquely personalised kitchen begins!
Book A Design Appointment