Next125 Kitchens by Sia Kitchens
Why choose
Next125 kitchens?
The premium brand from Schüller, Next125 kitchens is characterised by their attention to detail. Next125 combines craftsmanship, technology, design, and architecture with state-of-the-art industrial production. Thanks to this combination, Next125 can create stunning kitchens that offer innovative solutions.
Designs With Lasting Value
We are proud to be your local official Next125 kitchen showroom. In terms of design and technology, every Next125 kitchen fascinates, inspires and creates a wonderful experience. Incorporating their modern technological abilities with our innovative designs, we create kitchens that are progressive, even in the long-term.
Premium German Quality
German manufacturing is world renowned for its quality, but Next125 excels further in quality standards. Constant innovation is achieved through the combination of state-of-the-art technology and unique designs. Our designs are brought to life through their beautiful and functional kitchens, offering unique kitchens for our clients.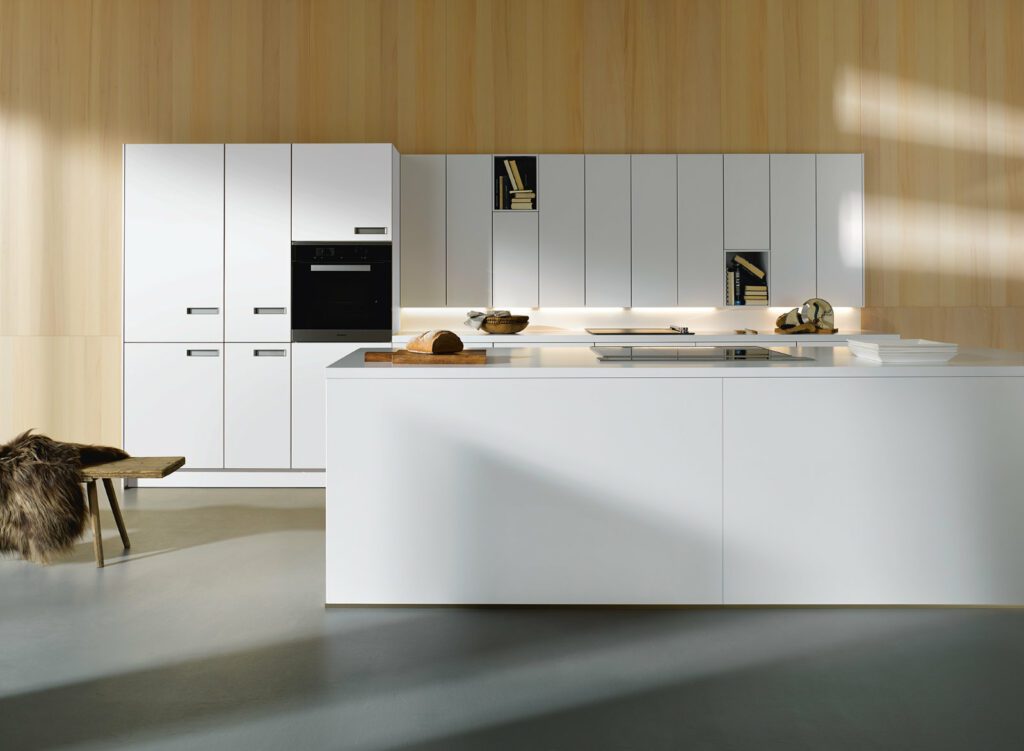 Sustainability: Economy Doesn't Work Without Ecology
In line with this precept, next125's key focus throughout the production and supply chain is on protecting nature and maintaining an ecological balance. As an environmentally-aware, nature-loving manufacturer, reducing our CO2 emissions is a matter that is very close to our hearts.
Download Next125 Brochure