Discover Sia Kitchens: Your Luxury Kitchen Showroom Near Radlett
Looking for an esteemed kitchen showroom near Radlett? …Immerse yourself in the world of personalised kitchen design at Sia Kitchens. With our team's expertise, we mould each design to fit your specific tastes and lifestyle demands. Our accomplished kitchen designers specialise in the conception and implementation of top-of-the-range German kitchens as well as exceptional British kitchen brands. Our promise to you is a comprehensive service during the entire journey of your kitchen metamorphosis. From the initial birth of design concepts to the installation phase, our focus is to craft a new kitchen that is a true reflection of your daily routines and lifestyle.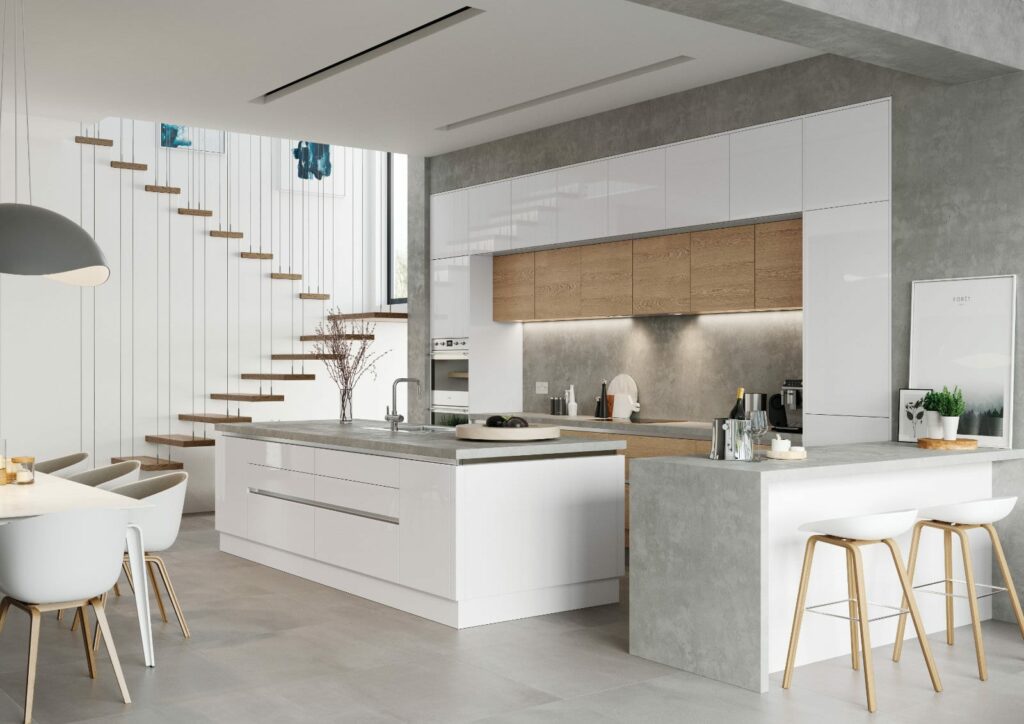 Visit Our Kitchen Showroom Near Radlett
For residents in and around Radlett, our kitchen showroom located in Elstree, Hertfordshire, is an essential visit. This is the space to submerge yourself in the zenith of kitchen luxury and garner ideas for your individual kitchen endeavour. Our Radlett kitchen design experts are always on hand, ready to attentively listen to your needs and deliver a superior service from the initial design process to the final reveal. Whether your heart is set on a sleek, modern aesthetic or a craving for a classic, rustic kitchen, our purpose is to guide you in confident decisions, helping in actualising your dream kitchen!
Bespoke Kitchen Designs in our Kitchen Showroom Near Radlett
At Sia Kitchens, we deeply understand that every client brings a unique set of requirements. This understanding enables our kitchen design connoisseurs in Radlett to provide a tailored service that brings your kitchen aspirations to life. Upon your first visit to our kitchen showroom near Radlett, our friendly team will greet you with warmth and professionalism. We'll invest time to understand your desired kitchen layout, style, and budget constraints. Our designers, leveraging their extensive industry experience, will make certain that your finished kitchen is not just visually appealing but equally practical and utilitarian. They'll provide guidance on everything from finishes and cabinetry to appliances and worktops, aiding you in budget management at every juncture.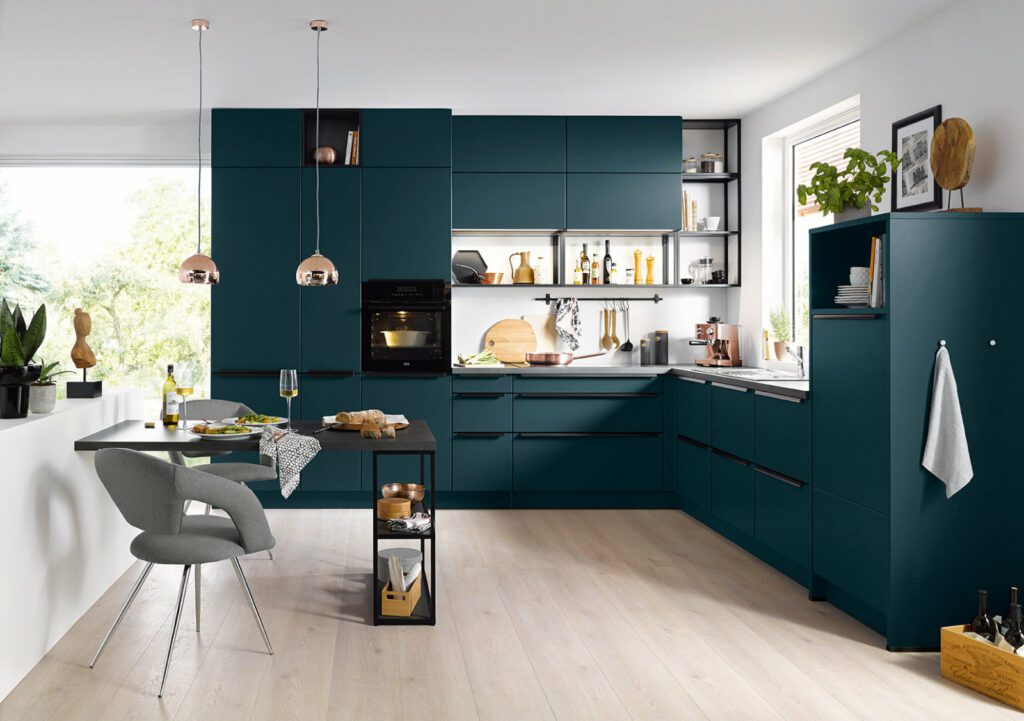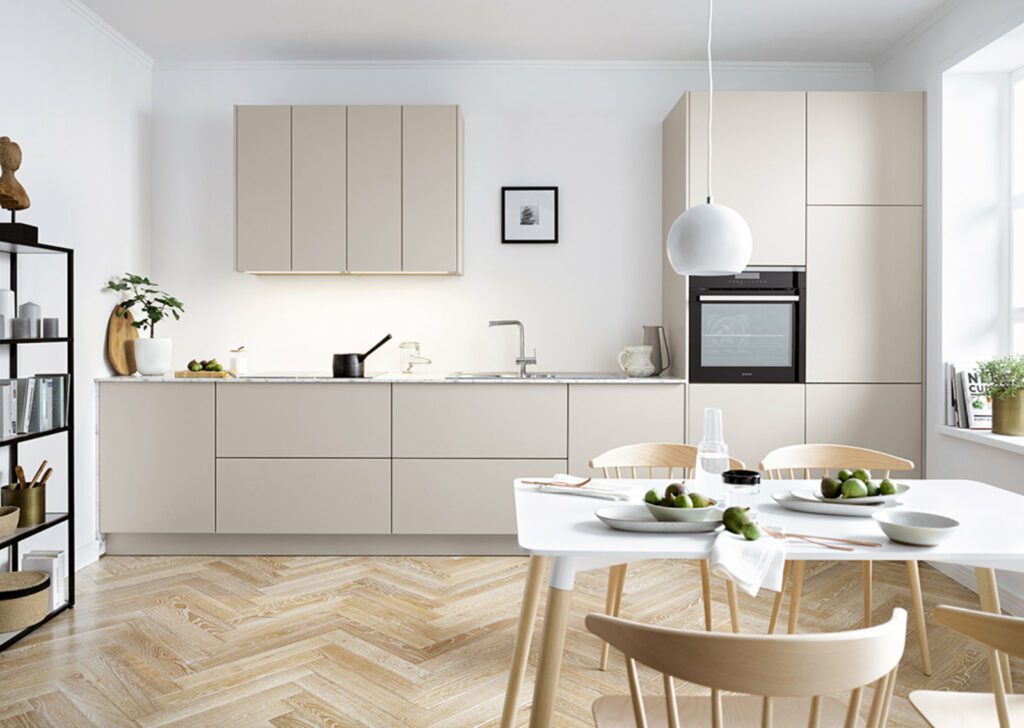 The Advantages of Teaming Up with Local Kitchen Design Experts
Choosing to partner with local kitchen designers like us brings numerous benefits. At Sia Kitchens, we recognise the potential stressors associated with conceptualising and installing a new kitchen. Hence, our goal is to render every aspect of the process as seamless as possible, providing you with the reassurance that your new kitchen venture is in capable hands. Our designers and installers boast a rich industry experience, equipping us to deal with a variety of kitchen styles and materials. Their deep familiarity with our trusted brands ensures you receive top-drawer service.
A Mastery of Diverse Kitchen Styles and Finishes in our Kitchen Showroom Near Radlett
Our Radlett kitchen design team can support you in materialising your dream kitchen, thanks to our wide range of styles. Whether you are seeking a contemporary, Shaker, traditional, country, or an elegant handleless kitchen design – we've got them all for you to discover in our kitchen showroom close to Radlett.
Our modern kitchens, noted for their sophisticated allure, fuse beauty with function, providing a minimalist design ideal for those juggling a bustling lifestyle.
Contrastingly, if you're searching for a more classic aesthetic, our kitchen showroom near Radlett is also fully equipped to meet your needs. We can conjure up a cosy, inviting traditional or country kitchen, or a timeless Shaker-style kitchen, respected for its longevity and its immunity to ever-changing trends. Shaker kitchens, with their understated, classic charm, are perfect for those desiring a kitchen design that is both fashionable and practical.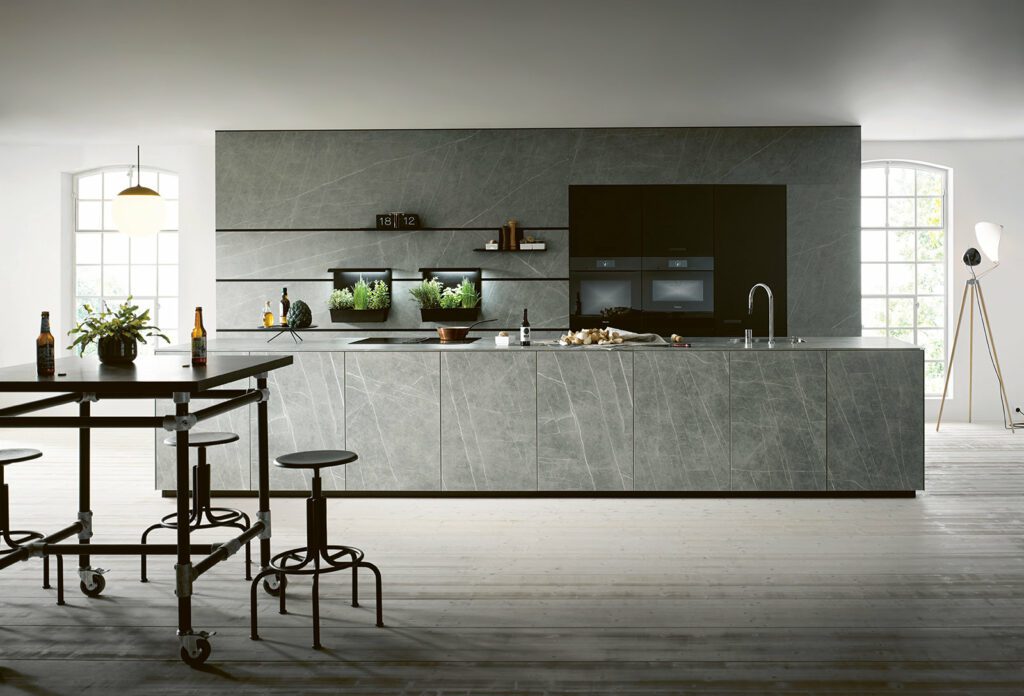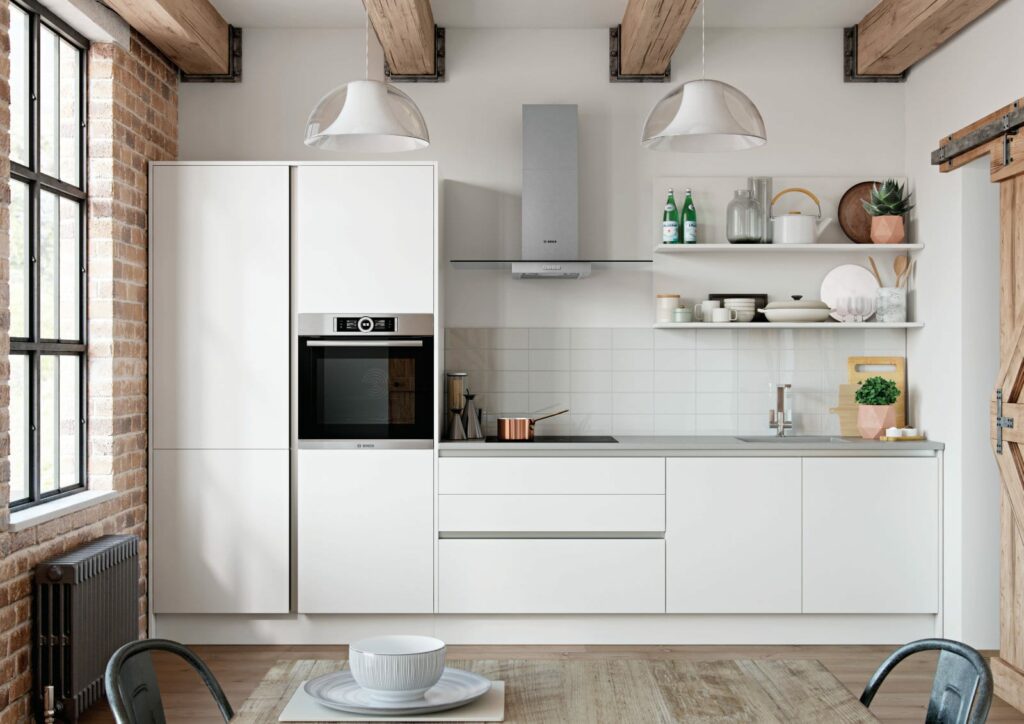 Expert Advice on Appliance Selection for Your Radlett Kitchen Design
Appliance selection is a fundamental part of your kitchen design, and our team at Sia Kitchens is primed to assist. We can offer technical expertise and impartial, specialist advice to help you cherry-pick the perfect kitchen appliances. Our wide-ranging collection of appliance brands can be experienced first-hand in our kitchen showroom near Radlett, featuring everything from state-of-the-art ovens and hobs to efficient dishwashers and refrigerators.

Our knowledgeable kitchen designers will lend an attentive ear to your needs and offer recommendations based on your anticipated use of your kitchen appliances. We understand that every home utilises appliances in a unique way, and we'll suggest products that meet your specific demands. If you're seeking a sleek, minimalist kitchen design, we may endorse Smart kitchen appliances, a choice that is gaining traction for its ability to significantly reduce kitchen chores. Rest assured, we'll make certain you get the most suitable appliances when making choices for your home.
Experience Luxury German Kitchen Brands in our Kitchen Showroom Near Radlett
At Sia Kitchens, we are proud to showcase bespoke German kitchens, lauded for their unique style and unparalleled functionality. Renowned for their exceptional quality and precision engineering, German kitchens provide a robust solution that stands the test of time.
Our kitchen showroom near Radlett includes a prestigious kitchen range named Next125, acclaimed for its pioneering designs that utilise a plethora of materials, including genuine stone, wood, glass and ceramic surfaces. The unique blend of materials results in a kitchen design that's bound to enhance your home. Next125 is a brand committed to environmental conservation, and their manufacturing process reflects this green ethos.
We also align with Schuller Kitchens, a top-tier German kitchen brand recognised for its superior quality, craftsmanship, durability, and functionality. Schuller has garnered popularity due to its dedication to customer satisfaction and meticulous attention to detail. With Schuller, you'll unearth a broad variety of kitchen styles and colours, allowing you to select the perfect aesthetic for our Radlett kitchen design team to materialise. Rest assured that you're receiving the most cutting-edge engineering available, with every design element synergistically contributing to an awe-inspiring kitchen unit.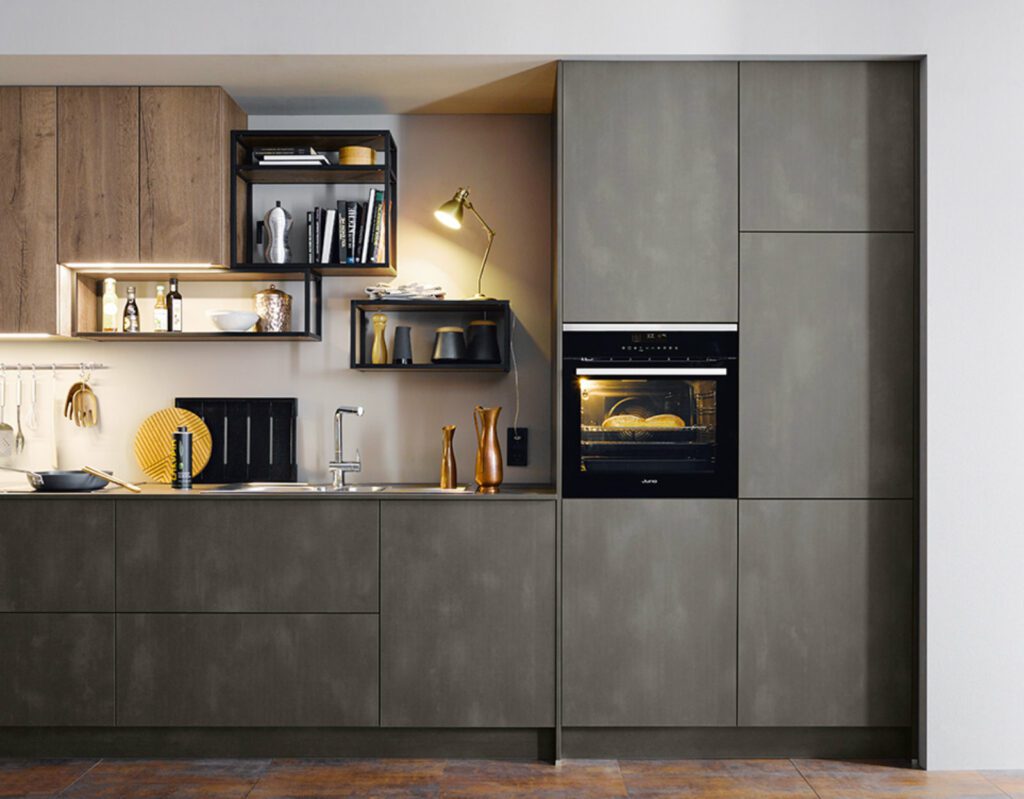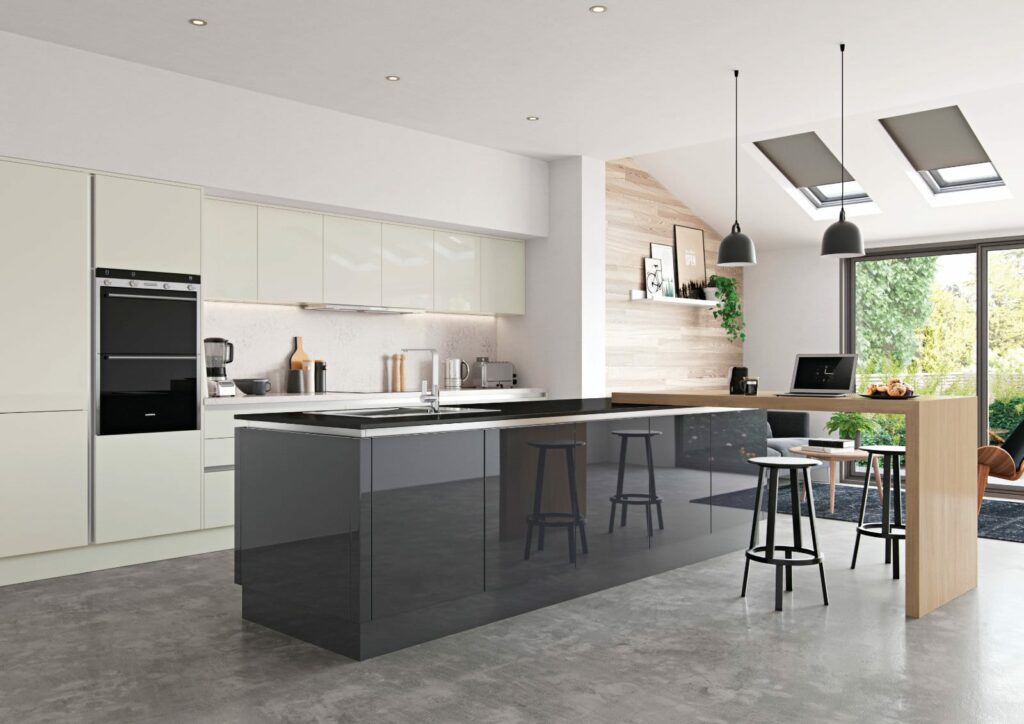 Schedule Your Free Showroom Design Visit Today
At Sia Kitchens, we pride ourselves on being skilled kitchen designers who can elevate your home with a dazzling and practical new kitchen. Our customised services cover everything from initial design consultations to fitting and installation, providing you with the peace of mind that all aspects are handled proficiently. Your satisfaction is our topmost priority, and we continually strive to create a kitchen that you'll be delighted to spend time in. Our Elstree kitchen showroom near Radlett is where your exciting adventure towards a uniquely customised kitchen begins!
Book A Design Appointment