Luxury Kitchen Showroom Near Stanmore
Stanmore Kitchen Design Experts in British and German Kitchens
Sia Kitchens can help you achieve a beautiful kitchen design that's tailored to your lifestyle and preferences. Our experienced team of Stanmore kitchen designers has expertise in crafting and fitting luxurious German kitchens, and we also offer top British kitchen brands. We provide an all-inclusive service for renovating your kitchen and will collaborate with you at each stage to ensure that your new kitchen aligns with your lifestyle and habits.
Visit Our Kitchen Showroom Near Stanmore
Our kitchen showroom in Elstree, Hertfordshire, is a must-visit for those living in the Stanmore area. Here, you can experience the epitome of luxury kitchens and get inspiration for your kitchen project. Our Stanmore kitchen design specialists are attentive to your needs and can offer quality service throughout the process, from design consultations to installation by skilled craftsmen and fitters. Whether you desire a contemporary, chic style or a more traditional country kitchen, we can help you achieve your ideal kitchen space!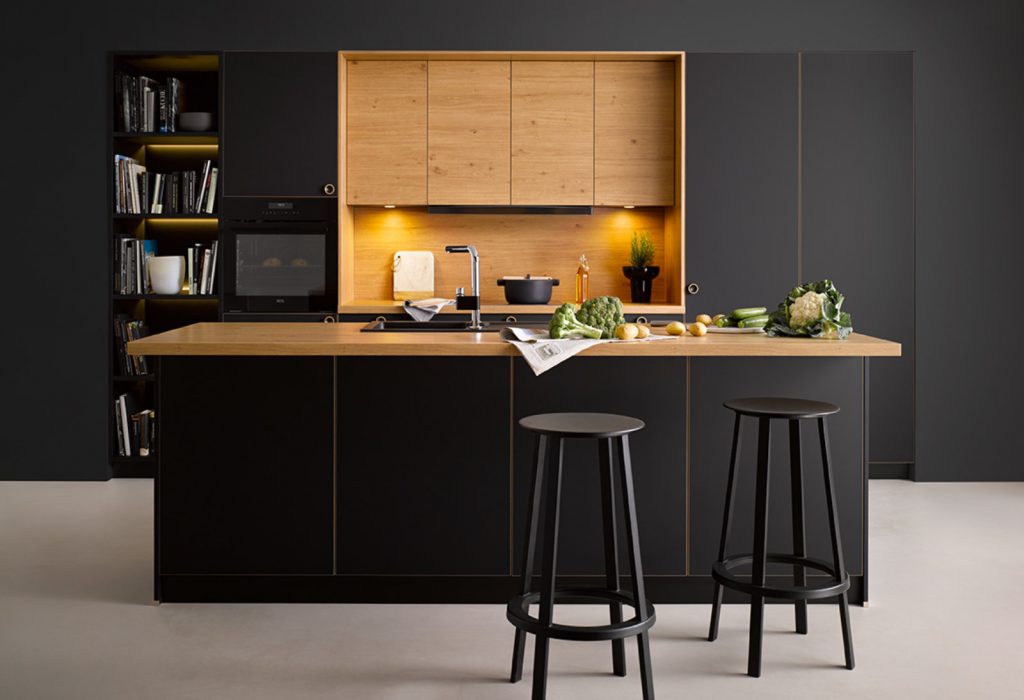 Personalised Stanmore Kitchen Design Service
At Sia Kitchens, our team of Stanmore kitchen design experts can offer a fully personalised service to bring your kitchen vision to life. At your initial design appointment at our kitchen showroom near Stanmore, our friendly team will welcome you and ask the right questions to determine your ideal kitchen layout, style and budget. Our designers have the knowledge to ensure that your final kitchen product is stylish while still remaining practical and functional. We can also advise on every aspect of your kitchen design, from finishes and furnishings to appliances and worktops, ensuring that you can realistically plan your budget.
Why Work With a Local Kitchen Design Expert? 
You'll find that there's many benefits when it comes to working with local kitchen designers such as ourselves. At Sia Kitchens, we know how daunting planning and installing a new kitchen can be. We ensure that every step of the process is stress-free, giving you piece of mind knowing that your new kitchen is in good hands. Our kitchen designers and fitters have years of experience in the industry, meaning that we are well equipped to work with the different kitchen styles and materials we have on offer. Our expert Stanmore kitchen designers and fitters are extremely familiar with our trusted brands, allowing us to offer you the best possible service.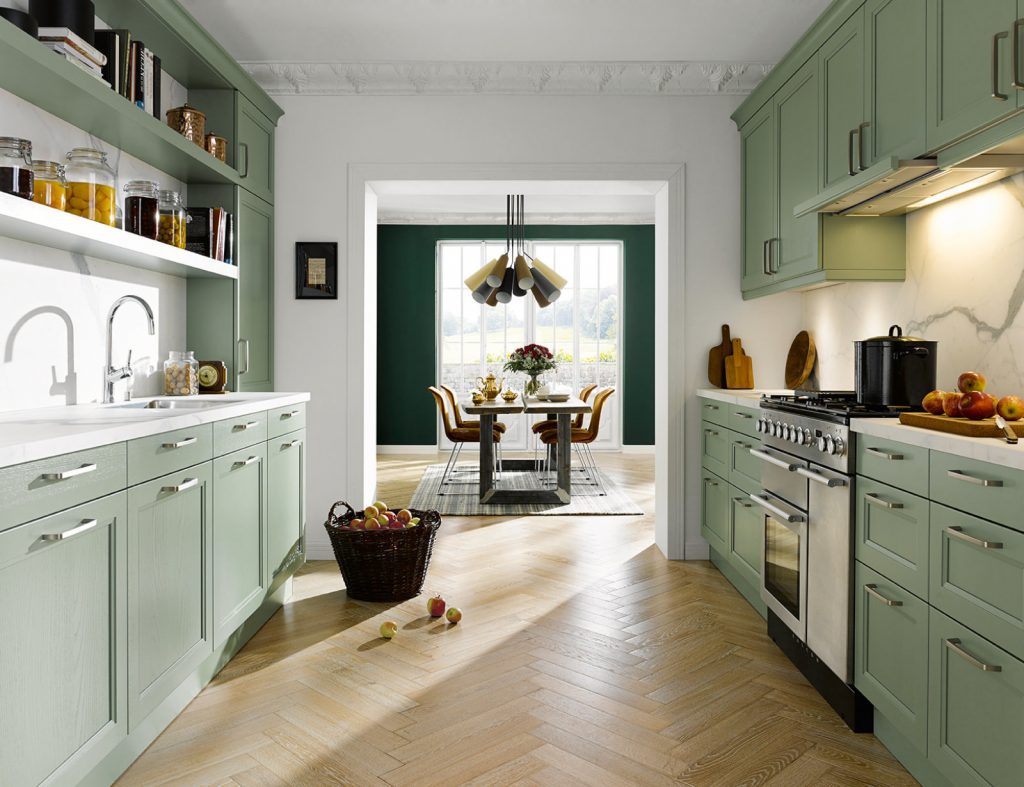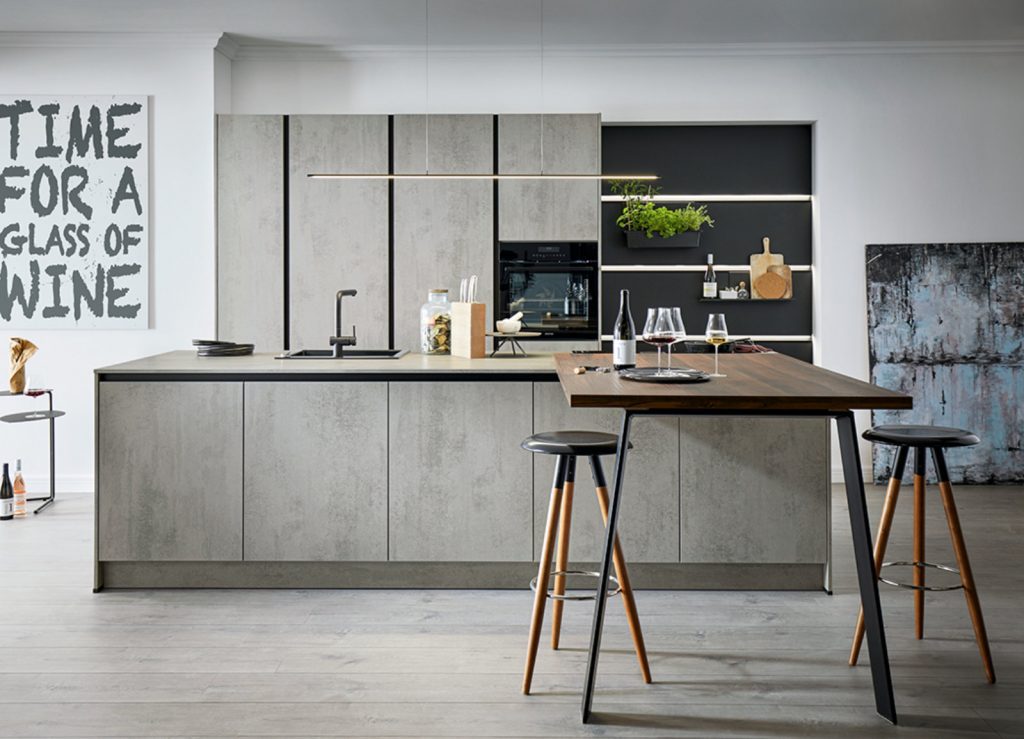 Experts in Various Kitchen Styles and Finishes
Our Stanmore kitchen design team can help you create a kitchen that's perfect for you with the help of our extensive range. Our kitchen styles include modern, Shaker, traditional and country, as well as beautiful handleless kitchen designs. Our sophisticated modern kitchens can help bring the perfect touch of elegance to your home, blending form with functionality to deliver a minimalist design ideal for someone with a busy lifestyle.
Alternatively, if you desire a more traditional look, we can cater to your needs and create a traditional or country kitchen with a welcoming kitchen atmosphere. We also specialise in Shaker style kitchen doors, which are known for their timeless durability and ability to weather all other kitchen trends. Shaker style kitchens have an understated, classic elegance that's perfect for homeowners looking for a practical yet stylish kitchen design.
Advice on Appliance Selection for Your Stanmore Kitchen Design
The Sia Kitchens team can offer technical knowledge and honest, professional guidance to help you select the ideal kitchen appliances for your new kitchen. We have a comprehensive understanding of our appliances' advanced features and can suggest which product would best suit your needs. Our extensive range of appliance brands cover everything from ovens and cooktops to dishwashers and refrigerators – everything you might need for your new kitchen!
Our Stanmore kitchen designers will always take the time to listen to your input and make decisions based on how you'll use your kitchen appliances. Each client's appliance usage differs depending on their household, and we can recommend products accordingly. If your goal is to create a modern and minimalist kitchen design, we might recommend Smart appliances, which are becoming increasingly popular. Smart appliances can greatly alleviate your time spent in the kitchen, and we'll ensure that you get the best value for your money.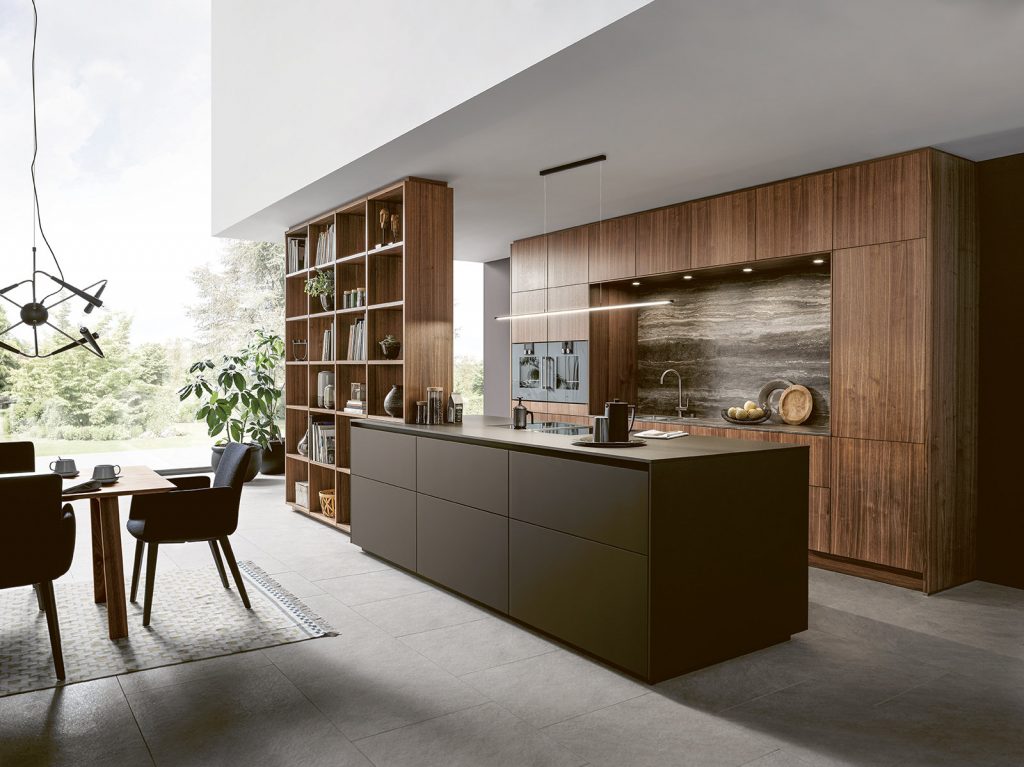 Luxury German Kitchen Brands
At Sia Kitchens, we offer bespoke German kitchens that represent a style and functionality unparalleled by anything else on the market. German kitchens are known for their excellent quality and engineering, resulting in a durable kitchen that's guaranteed to last for many years to come.
Our Stanmore kitchen design experts work with an excellent kitchen range called Next125, which is characterised by beautiful designs that often make use of materials such as real stone, real wood, as well as glass and ceramic surfaces. Their unique combination of materials make for a kitchen design that's guaranteed to elevate your home. Next125 is passionate about protecting the environment, and their kitchen manufacturing process reflects this eco-friendly approach.
Discover Our Range of Schuller German Kitchens
Our Stanmore kitchen design specialists can also turn your kitchen into a classy and sophisticated space with the help of Schuller Kitchens. This German kitchen brand is renowned for its exceptional quality, craftsmanship, durability, and functionality. Schuller is becoming an increasingly popular brand due to its commitment to customer satisfaction and incredible attention to detail.
You'll find a diverse range of kitchen styles and colours offered by Schuller, allowing you to choose the perfect look for our Stanmore kitchen design team to bring to life. You can be confident that you're getting the most advanced engineering available, with each design element working together cohesively to create a stunning kitchen unit.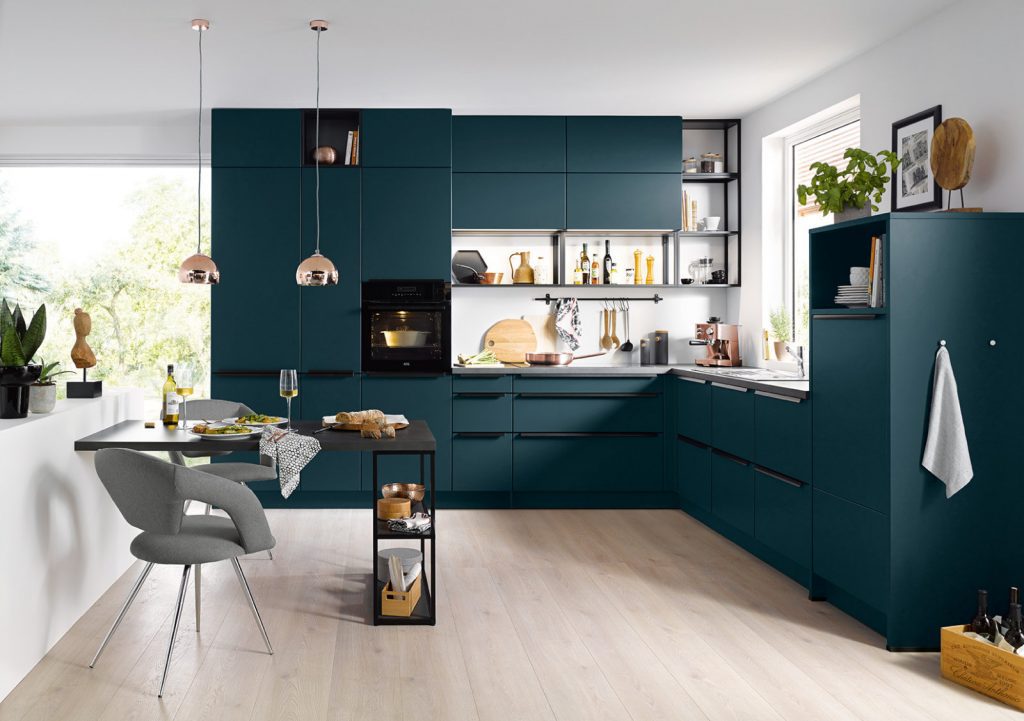 Conclusion
We at Sia Kitchens are expert Stanmore kitchen designers that can help elevate your home with a stunning and functional new kitchen. Our fully bespoke services cover all bases, from initial design appointments to fitting and installation, so that you can rest assured knowing everything is taken care of. Your satisfaction is of utmost importance to us, and we always put in maximum effort to create a kitchen you'll love spending time in. Our Elstree kitchen showroom in Hertfordshire is well worth the trip from Stanmore, where we will start your exciting journey towards a kitchen that is uniquely yours!
Elstree Kitchen Showroom
At Sia Kitchens we know there's nothing like seeing and touching a product for getting a sense of how it's built and what it can do. As such, we welcome you into our Bushey kitchen showroom where you can fully explore our range of kitchen furniture, worktops, and appliances. Please book ahead of your visit to take advantage of our free expert kitchen design service.
Opening Hours
Monday-Friday: 9am – 6pm
Wednesdays & Sundays: By appointment only
Saturday: 10am – 5pm
Sia Kitchens Service Areas
Kitchen Showroom Amenities
Our kitchen showroom is fully equipped to welcome all visitors. We have private on-site parking a short distance from the showroom entrance.
Discover Our Range Of Styles