Bushey Bespoke Kitchen Design Experts
Bushey Kitchen Design Experts in British and German Kitchens
Are you in need of quality kitchen design experts near Bushey? At Sia Kitchens, we pride ourselves on our experience in designing and installing luxury German kitchens as well as beautiful, fitted British kitchen brands. From sophisticated modern kitchen styles to more traditional or Shaker style kitchens, we've got everything you need to make your new kitchen project a success.  
We can offer a fully bespoke service for remodelling your kitchen and our dedicated Bushey kitchen design team will work with you every step of the way to create a kitchen that meets your needs and preferences. Our stunning kitchen showroom near Bushey is located just a short distance away in Elstree, Hertfordshire, and we know we are well worth the trip!  
Luxury German Kitchens in Bushey 
Sia Kitchens' Bushey kitchen design experts can help elevate your home with a quality German kitchen. German kitchen brands are known for their excellent quality and craftsmanship, as well as their durability and functionality:  
Schuller Kitchens in Bushey 
We specialise in Schuller Kitchens, a renowned German kitchen brand offering elegant modern kitchens in a wide variety of colours and materials. With a Schuller kitchen, you're guaranteed the most advanced engineering on the market, with each design aspect working together to create a functional and practical kitchen space. 
Next125 Kitchens in Bushey 
We also offer a kitchen range called Next125. A beautiful Next125 kitchen can add an authentic and elegant touch to your home, with finishes including real wood, real concrete, matt lacquer, glass, ceramic and more. Next125 have a strong focus on protecting the environment, ensuring that you have an eco-friendly kitchen and can do your part in reducing your carbon footprint.  Our Bushey kitchen design team will help find the perfect German kitchen for you!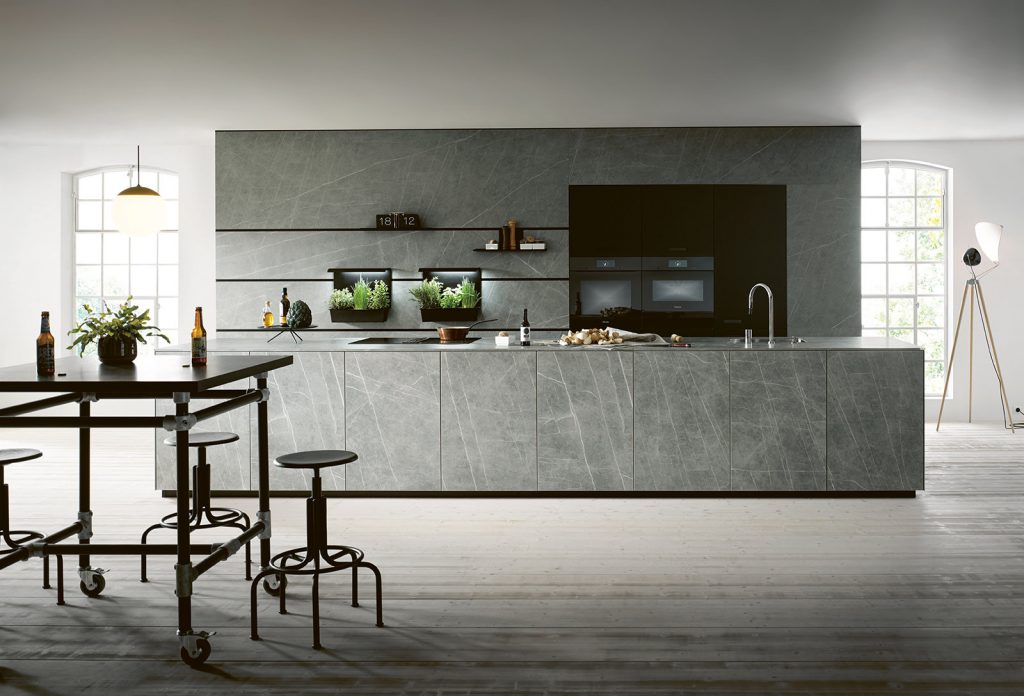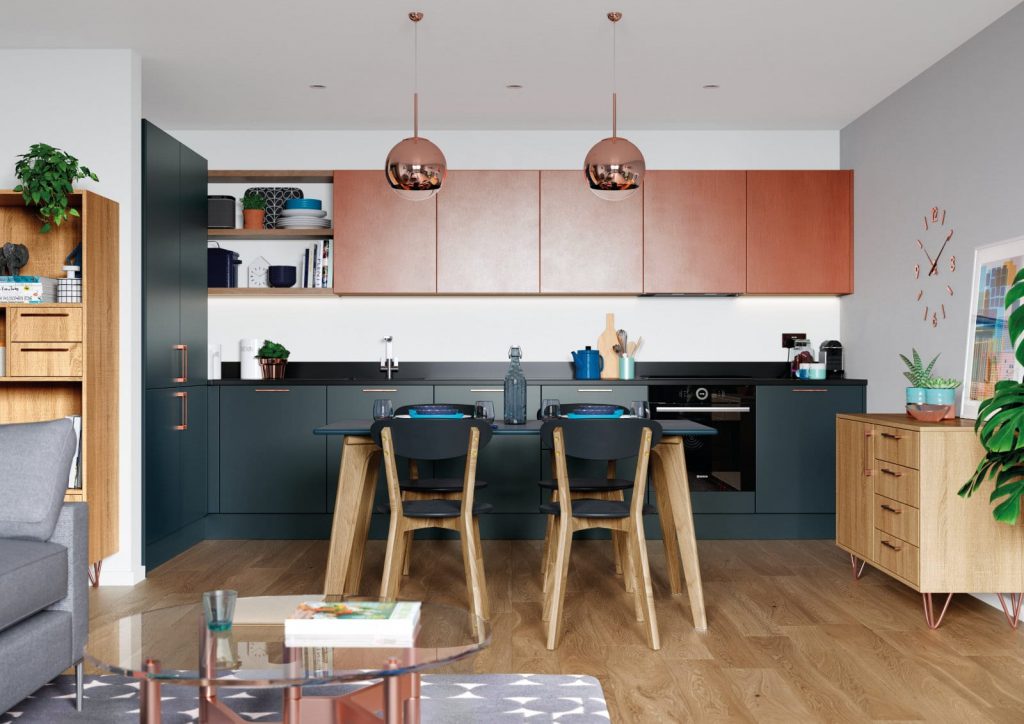 Bespoke British Kitchens Near Bushey 
If it's a traditional style British kitchen you're looking for, you can rest assured knowing that our Bushey kitchen design experts can design a bespoke British kitchen that perfectly suits your needs and preferences. We offer traditional styles such as Shaker and in-frame kitchens, and these can include traditional features such as dovetail joinery and natural wood grain finishes. Our British kitchens are manufactured in the UK to the highest standard and can be fully customised, ensuring that you achieve the exact kitchen look and layout you're striving for.  
Work with Our Bushey Kitchen Design Experts 
At Sia Kitchens, our Bushey kitchen design experts are equipped with the knowledge and expertise to guide you through every step of the kitchen design and installation process. Our experienced kitchen designers know exactly what to ask in your initial meeting in order to gauge what you want and need from your new kitchen. We will always listen to your input and work to incorporate your preferences within your design. During this process our friendly Sia Kitchens team will discuss every aspect of your new kitchen with you, including finishes, worktops, appliances and colour schemes. When deciding what you want your kitchen to look like, we can also advise on the various costs, ensuring that you have a realistic budget.  
Your kitchen design will be fully personalised and tailored to your needs! Among our range of different kitchen brands and manufacturers, you're likely to find the perfect kitchen style and layout that matches your vision. Our Bushey kitchen designers will ensure that your input is valued and that you are included in the entire process, from design to installation. If you make the trip from Bushey to our Elstree kitchen showroom, you'll discover a vast range of choices that can serve as exciting inspiration for your new kitchen.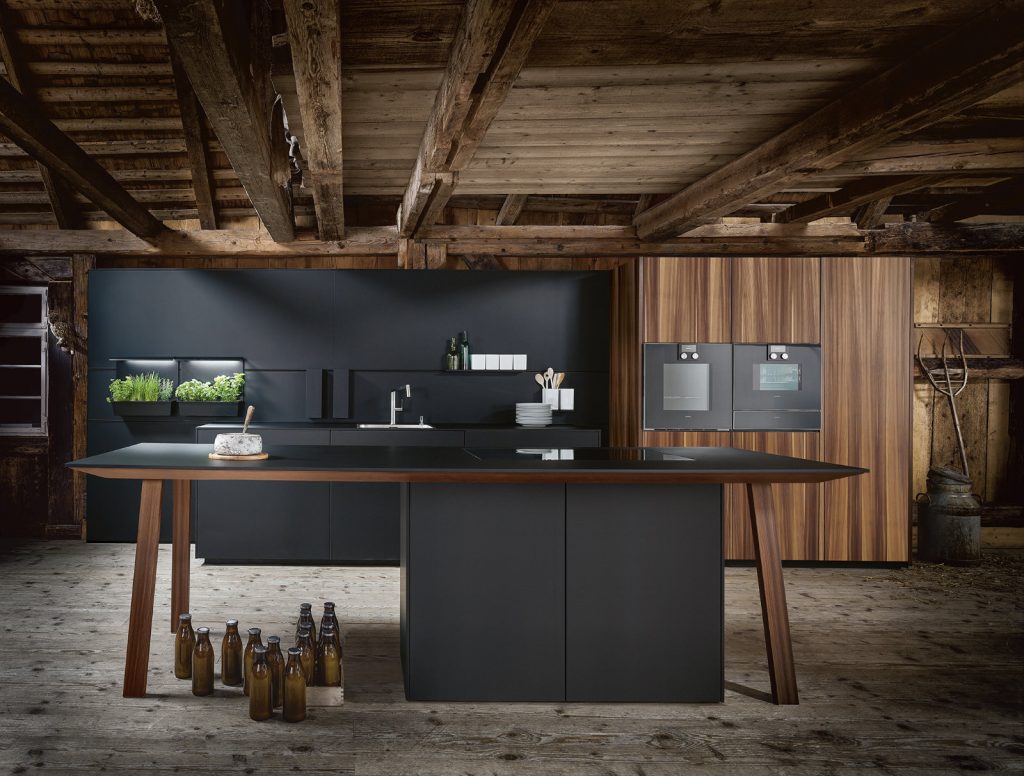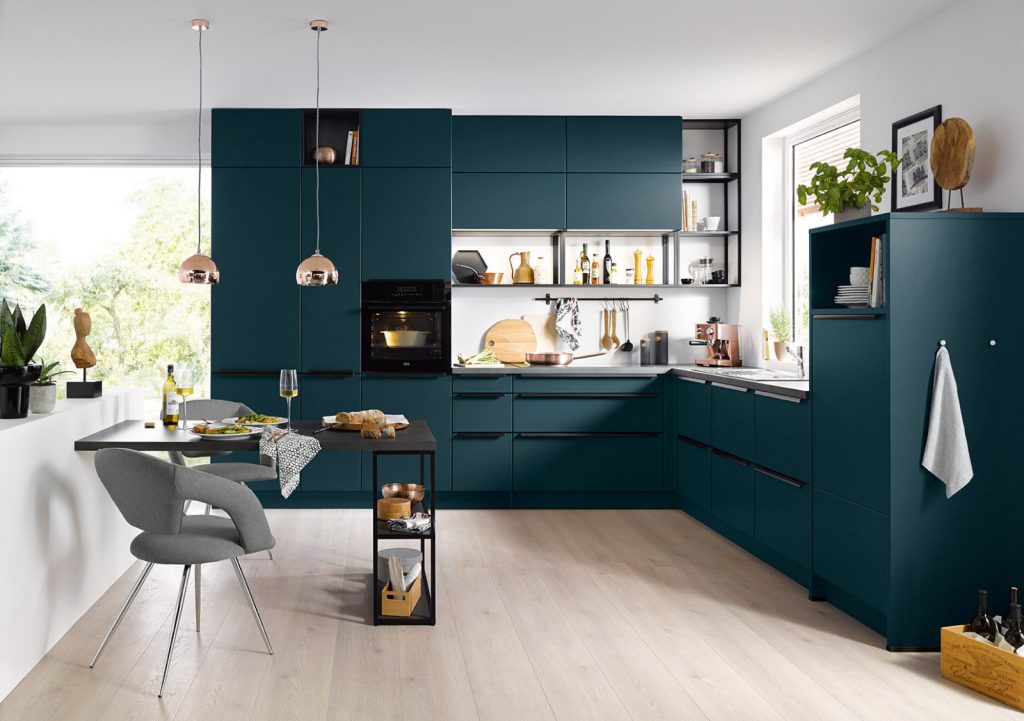 Full Colour Kitchen Designs 
Once you've had your initial consultation, our Bushey kitchen design experts will work on a design that accurately represents your kitchen preferences while ensuring practicality and functionality. After 3-5 days, you will be invited back to our kitchen showroom near Bushey to view the photo realistic, full colour design and here, we can discuss your new kitchen further. We will always approach the design according to your pace, and our experienced kitchen designers have the in-depth industry knowledge to help you and advise on the best possible course of action.
Bushey Kitchen Installation Service 
At Sia Kitchens, we can offer kitchens on a supply-only basis, or otherwise provide expert craftsmen to ensure your kitchen is fitted correctly. Our kitchen fitters have years of experience working with our brands and manufacturers. This ensures that they are fully equipped to handle every aspect of installing and fitting your new kitchen. Our Bushey kitchen design team and fitters can accurately fulfil the established requirements laid out by the kitchen design and guarantee that everything blends together the way it should. They will also ensure the space is left clean and pristine, leaving you to simply walk in and fully enjoy your new kitchen.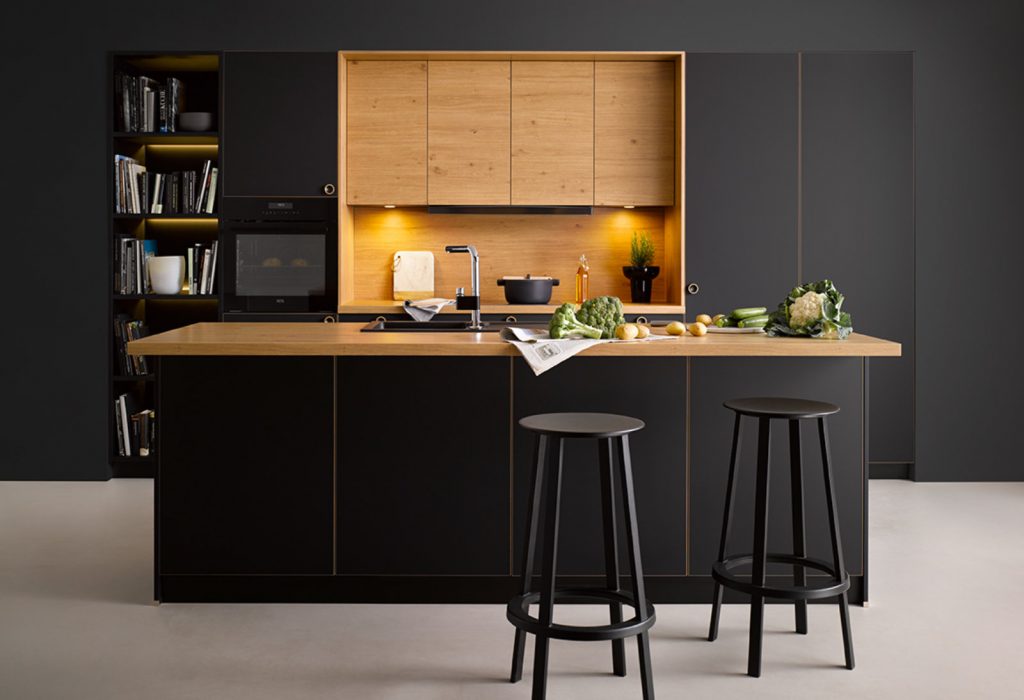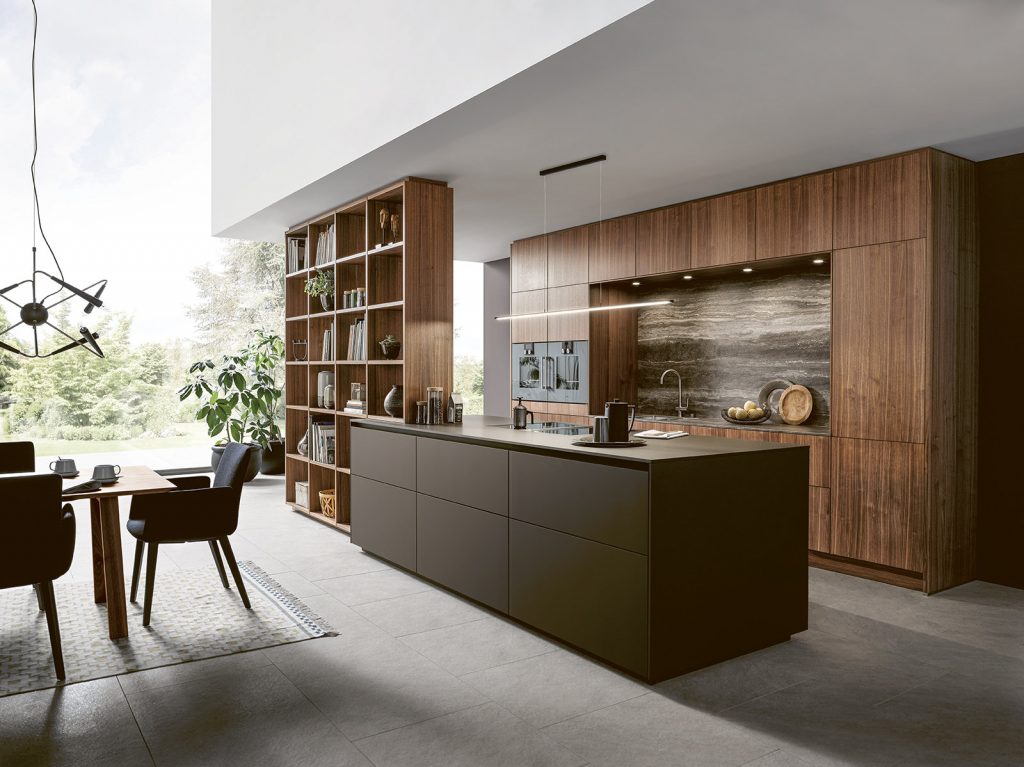 Why Hire a Local Kitchen Designer?  
When it comes to planning a new kitchen, it's always a good idea to hire a local kitchen retailer such as ourselves to ensure that your kitchen project is completed expertly and efficiently. Our professional Bushey kitchen design experts can help manage your project from start to finish and handle any problems or hindrances that might occur so that you have a stress-free kitchen renovation process.
Hiring local kitchen experts has the benefit of using our in-depth knowledge of current trends, as well as experience working with our trusted brands. This ensures that you'll receive a kitchen that is designed, manufactured and installed to the highest standard by skilled designers and craftsmen who know what the finished product should look like.  
Conclusion   
If you're looking for an expert kitchen design team near Bushey who will use their expertise and knowledge to provide you with a beautiful new kitchen, Sia Kitchens is the right fit for you. From the smallest details concerning your budget and finishes to the expert installation and fitting of your new kitchen, we can cover all aspects of the kitchen renovation process.
Among our extensive range of options from luxury German kitchen brands and bespoke British kitchen manufacturers, you're guaranteed to find the perfect inspiration for your new kitchen. Our Bushey kitchen design experts will make the entire process as convenient as possible for you, ensuring a stunning final result.  
Elstree Kitchen Showroom
At Sia Kitchens we know there's nothing like seeing and touching a product for getting a sense of how it's built and what it can do. As such, we welcome you into our Bushey kitchen showroom where you can fully explore our range of kitchen furniture, worktops, and appliances. Please book ahead of your visit to take advantage of our free expert kitchen design service.
Opening Hours
Monday-Friday: 9am – 6pm
Wednesdays & Sundays: By appointment only
Saturday: 10am – 5pm
Sia Kitchens Service Areas
Kitchen Showroom Amenities
Our kitchen showroom is fully equipped to welcome all visitors. We have private on-site parking a short distance from the showroom entrance.
Discover Our Range Of Styles