Bespoke Pinner Kitchen Design Experts
Pinner Luxury Kitchen Designers
At Sia Kitchens, we specialise in creating bespoke kitchen designs that cater to your preferences and lifestyle. If you've been looking for an experienced team of Pinner kitchen designers, you've come to the right place! We have extensive knowledge when it comes to designing, crafting and installing luxurious German kitchens, as well as years of experience in the industry. We also offer top British kitchen brands, ensuring that you have a variety of styles and finishes to choose from for your new kitchen. Our comprehensive and fully bespoke service will give you a personalised kitchen that will last for years to come.
Visit Our Kitchen Showroom Near Pinner
If you're not sure how to start planning your kitchen, our Elstree kitchen showroom near Pinner is worth the visit! Here, you'll discover our extensive range of luxury brands and designs. There's not better way to gain inspiration than by browsing our variety of stunning kitchens. Our skilled Pinner kitchen design specialists will welcome you with a smile and prioritise your needs every step of the way, valuing your input from the first design appointment right through to the completion of your newly installed kitchen. From modern and traditional kitchen styles to advice on appliances and worktop materials, Sia Kitchens can help you create the kitchen you've always wanted.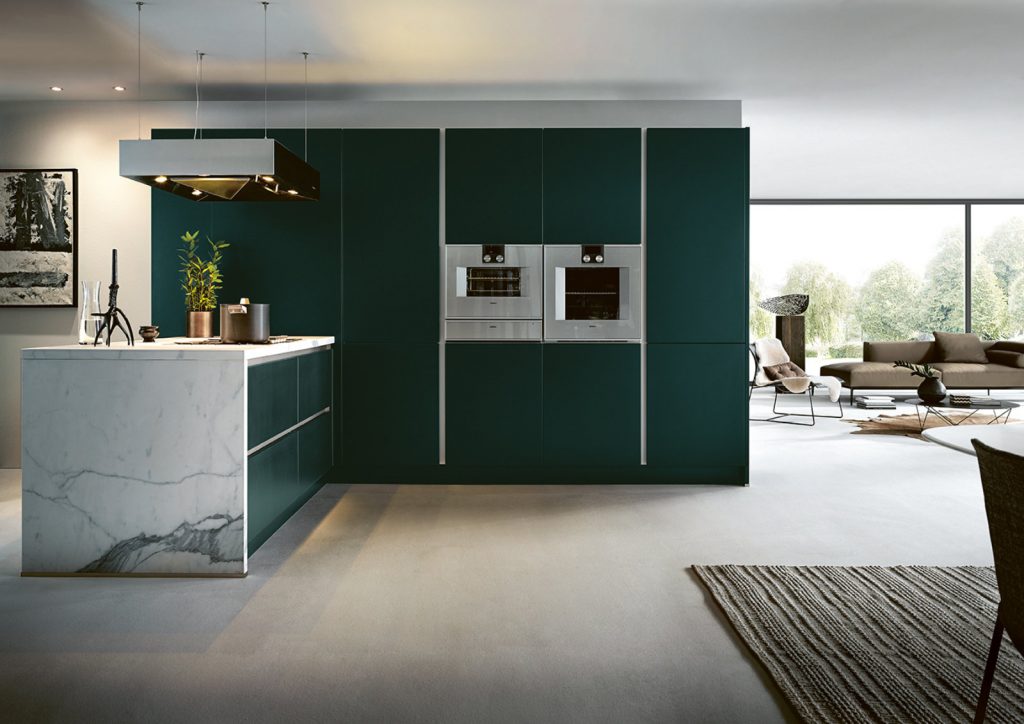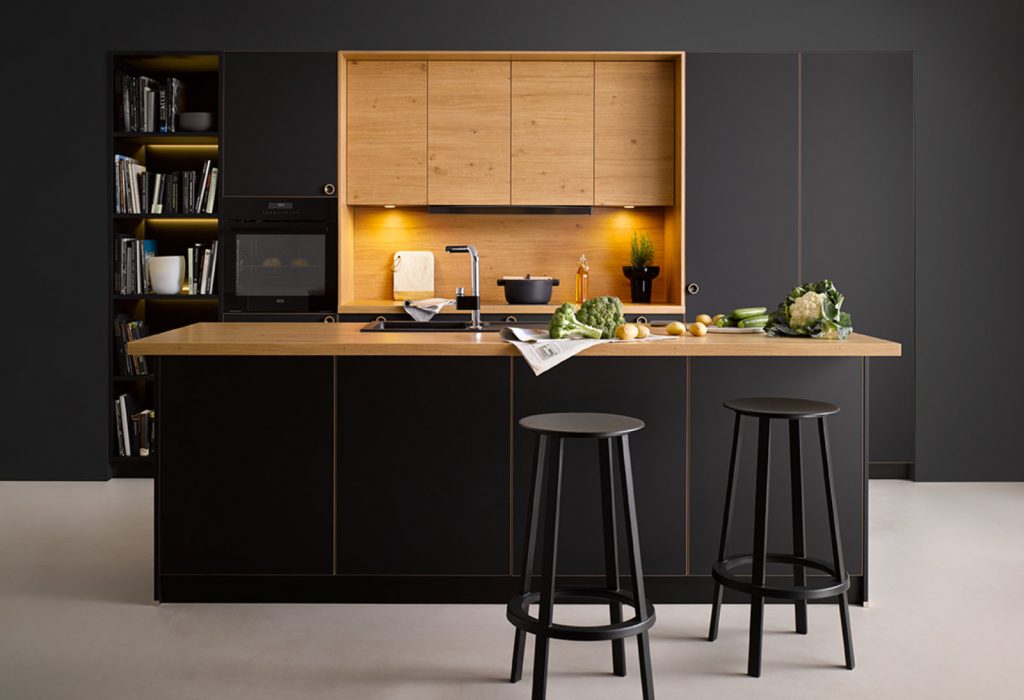 The Benefits of Working With Local Kitchen Designers
There is much you can gain from hiring a local kitchen designer such as ourselves. It's always best to hire a local expert with in-depth knowledge, as you're more likely to achieve your desired results. At Sia Kitchens, our Pinner kitchen design experts have extensive knowledge on every brand, appliance and material we work with. We can tailor our recommendations to your exact preferences and make accurate suggestions based on your budget and kitchen needs. This means you can leave your trust in a team that cares as much about your new kitchen as you do! Our fitters are highly skilled and have experience fitting kitchens provided by our manufacturers, making for a seamless kitchen installation.
Choose from a Variety of Finishes and Materials
When it comes to designing your new kitchen, our Pinner kitchen design experts will ask the right questions to determine which type of kitchen is right for you. This includes choosing styles, finishes and colours that complement your kitchen habits. We know the finish or material you choose for your kitchen can make or break the design, so we offer an extensive range for you to choose from. Our kitchen finishes include gloss, wood, matt, stone and ceramic.
High gloss kitchens can help you achieve an elegant and sophisticated look that goes particularly well with modern designs. Wood or stone finishes can create a more rustic and homey kitchen look that provides a relaxed atmosphere. If you're looking for something that's more on-trend, you can opt for a sleek metallic kitchen. This style is rapidly growing in popularity and can give you the glamorous kitchen space you desire. Whichever kitchen finish you choose, our Pinner kitchen design experts can help you turn your vision into a reality!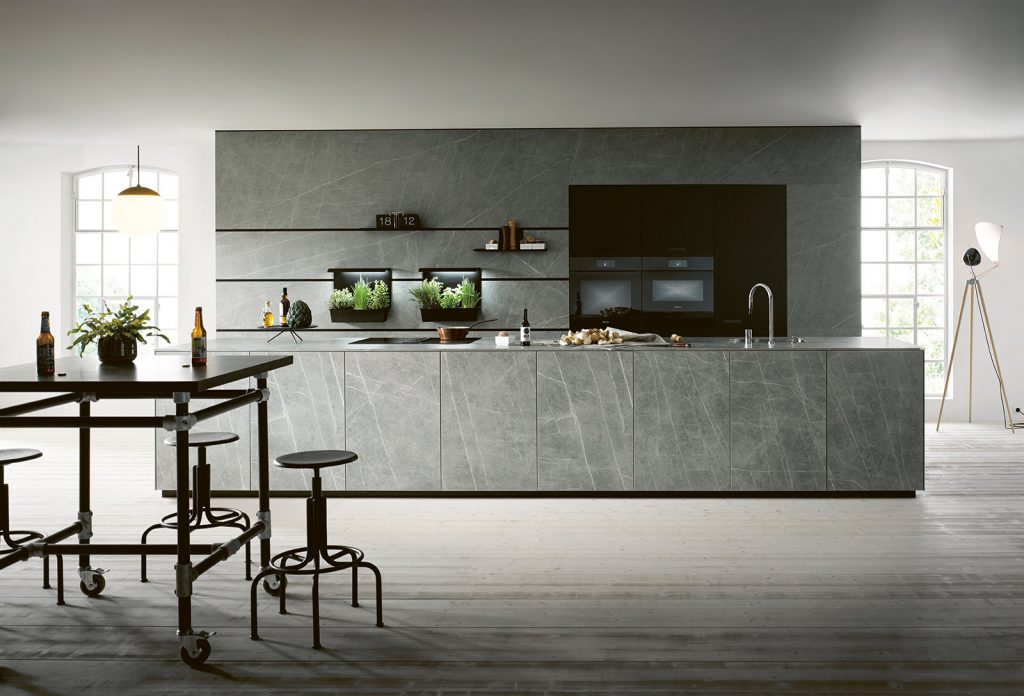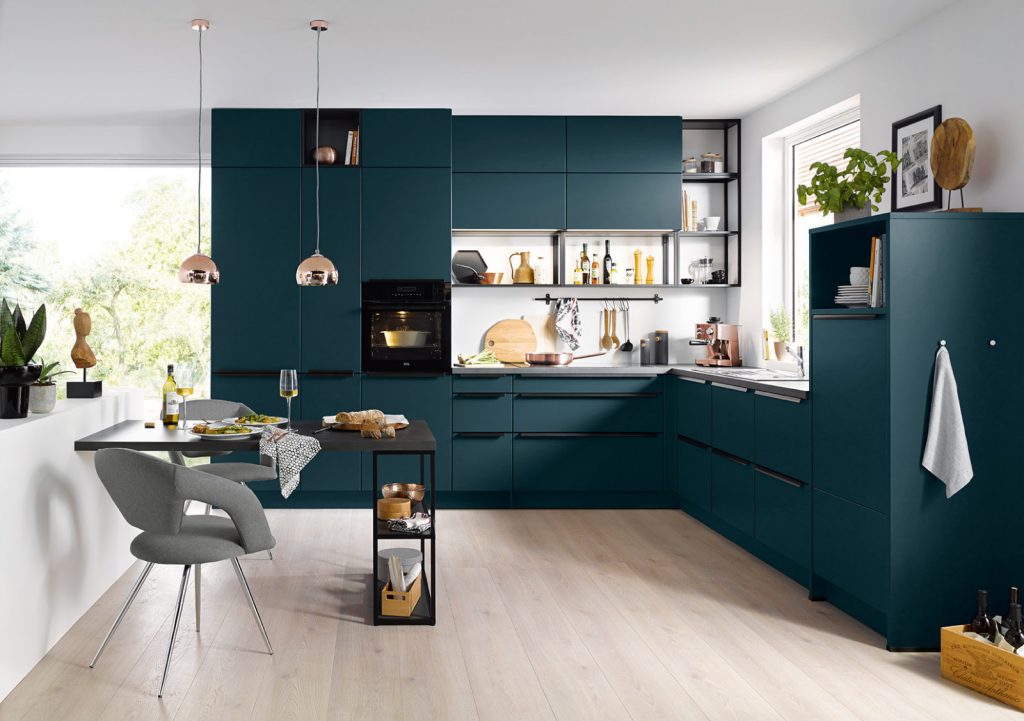 Pinner Kitchen Designs With Top German Brands
At Sia Kitchens, we have a long-standing partnership with luxury German and British kitchen brands that offer the best in kitchen engineering and craftsmanship. If you're looking for excellent quality and durability, one of our German kitchen brands is the way to go. Our skilled Pinner kitchen designers have experience working with Schuller Kitchens and Next125.
Schuller Kitchens is rapidly gaining in popularity due to their impeccable designs and effortless blend of form and functionality. Next125 offers premium materials such as real wood, concrete and glass, without the premium price tag. Both brands are committed to sustainability and prioritise the environment when manufacturing their kitchens, making for an eco-friendly overall design.
Luxury Modern and Traditional British Kitchens
Alternatively, our Pinner kitchen design experts can work with you to create a beautiful traditional British kitchen that's manufactured here in the UK. These kitchens reflect classic British design elements while still bringing a unique and modern twist to your kitchen space. We have much experience working with Alku Kitchens, characterised by their cutting edge designs and commitment to reinvention and imagination. Their extensive range gives you the freedom to choose your ideal kitchen style without having to compromise.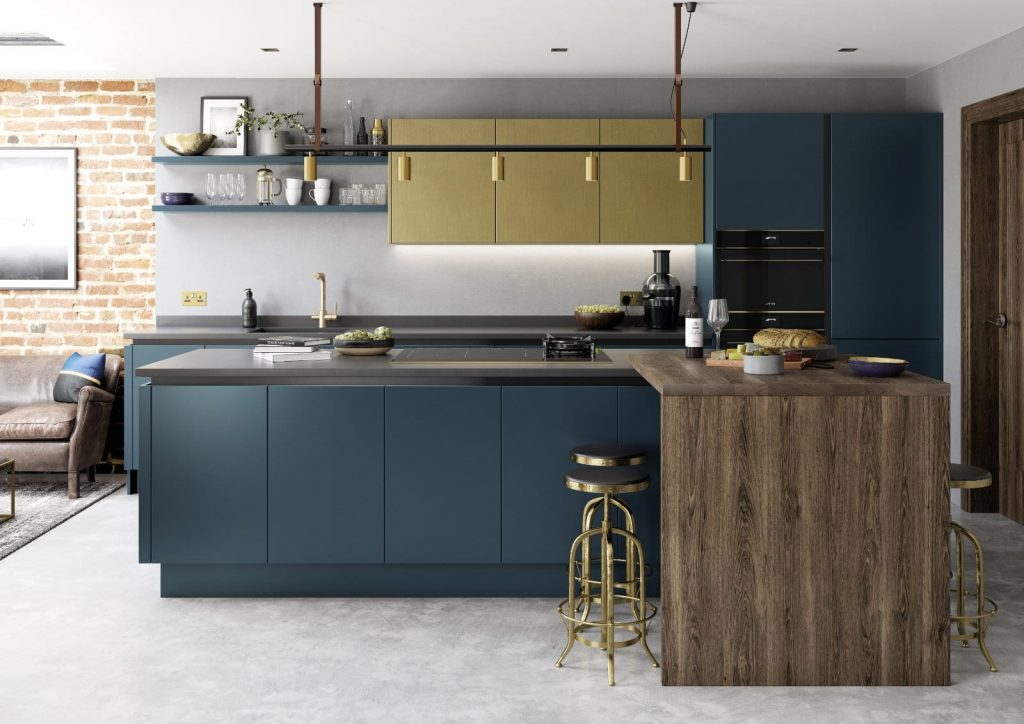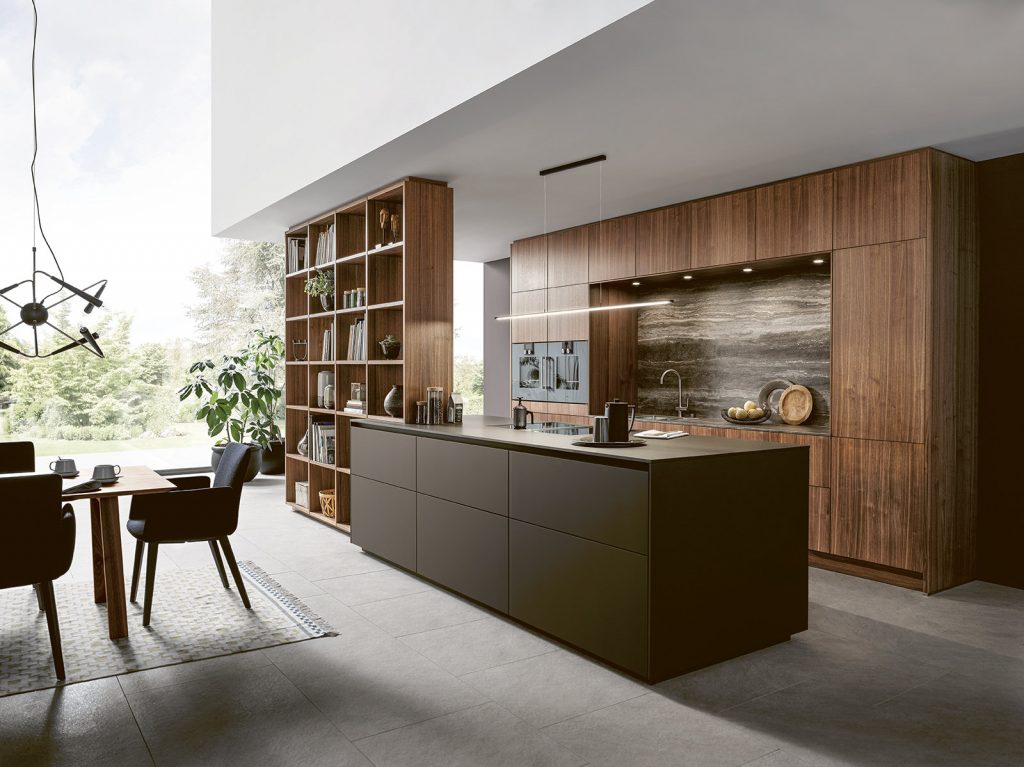 Pinner Kitchen Design Tailored to Your Space
At Sia Kitchens, our fully bespoke Pinner kitchen design service includes rendering a full colour design after your first meeting that reflects your input and preferences. We know that every home is unique and will have different possibilities in terms of space, which is why we offer different kitchen sizes and layout options that can be customised to complement your home.
Our layouts include classics such as U-shaped and L-shaped kitchen units. L-shaped kitchens are great in terms of opening up your space and allow you to create a good workflow. U-shaped kitchens can offer crucial additional counter space and are easily customisable to adapt to any style.
If you have a larger area to work with, we also offer beautiful open-plan kitchens or kitchens with islands. These often work well for large families or homeowners that like to entertain. Kitchen islands are extremely on-trend and can provide you with additional storage and worktop space if you have a household of avid cooks. We also have a selection of compact kitchens if you're short on space but are still looking for a bespoke luxurious kitchen!
Conclusion: Choose Sia Kitchens!
Looking for a team of Pinner kitchen designers who prioritise your ideas and utilise their skills to provide you with a stunning new kitchen? Sia Kitchens can offer all of this and more. Our fully bespoke service ensures that you're left with a kitchen that matches your vision and enhances your home. With our vast selection of choices from trusted German and British kitchen brands, you're sure to discover the perfect kitchen that meets all your requirements.
We manage every aspect of the kitchen remodeling process, from the smallest design and visual details to skilled installation and fitting. If you reside in the Pinner area, visit our kitchen showroom in Elstree and take the first step on your new kitchen journey!
Elstree Kitchen Showroom
At Sia Kitchens we know there's nothing like seeing and touching a product for getting a sense of how it's built and what it can do. As such, we welcome you into our Bushey kitchen showroom where you can fully explore our range of kitchen furniture, worktops, and appliances. Please book ahead of your visit to take advantage of our free expert kitchen design service.
Opening Hours
Monday-Friday: 9am – 6pm
Wednesdays & Sundays: By appointment only
Saturday: 10am – 5pm
Sia Kitchens Service Areas
Kitchen Showroom Amenities
Our kitchen showroom is fully equipped to welcome all visitors. We have private on-site parking a short distance from the showroom entrance.
Discover Our Range Of Styles