Luxury Kitchen Showroom Near Watford
Bespoke Watford Kitchen Design Experts
Looking for expert kitchen designers near Watford? Look no further than Sia Kitchens! Our Watford kitchen design experts have years of experience in designing and installing luxury German and British kitchens. We offer a comprehensive, fully bespoke service for remodeling your kitchen, and can work with you every step of the way to ensure your new kitchen is tailored to your lifestyle, needs and preferences.
Our luxury kitchen showroom, located in Elstree, Hertfordshire, is a must-see for those in the Watford area. Our team of experienced Watford kitchen design specialists will accompany you from initial design appointments to installation by skilled craftsmen, providing excellent customer service throughout. Whether you're looking for a sleek, modern style or a more traditional country kitchen, we can make your kitchen vision a reality.
Watford Kitchen Design Experts
Sia Kitchens' Watford kitchen design experts are well equipped to guide you through the entire kitchen design and installation process. During your initial design consultation, we'll ask the right questions to fully understand your wants and needs for your new kitchen. We value your input and work to tailor your design according to your specifications.
Our comprehensive approach involves discussing every detail of your new kitchen, including which door style to choose and which worktop materials or appliances will best suit your space. We can also advise on costs to help you create a realistic budget. At Sia Kitchens, we offer a wide range of kitchen brands and manufacturers to choose from, making it likely that you'll find the perfect style and layout for you.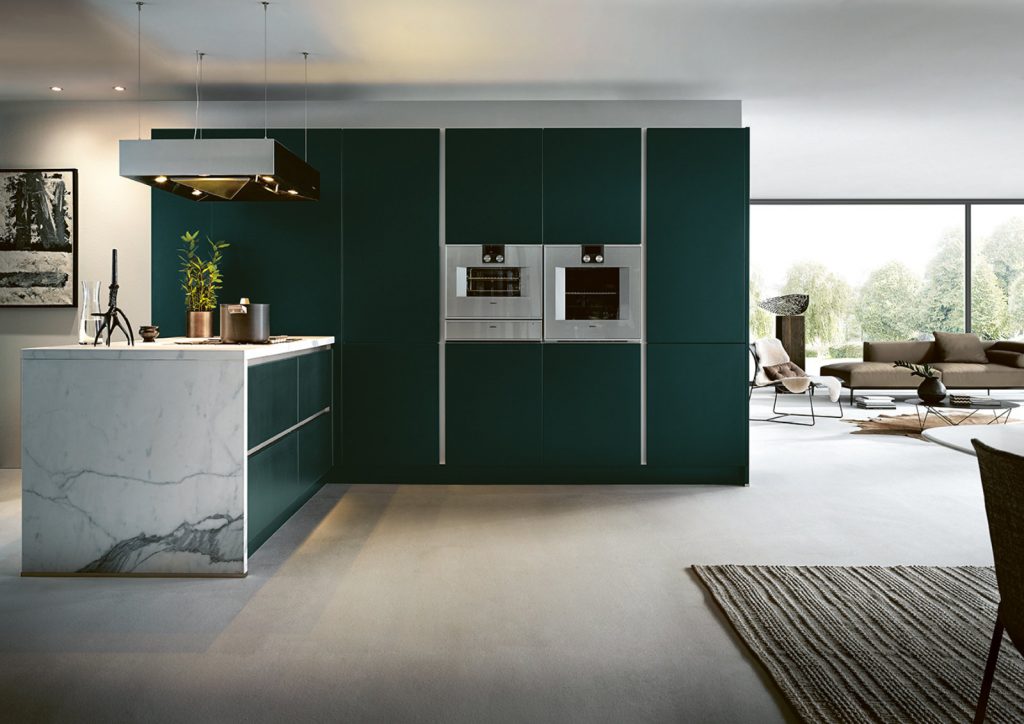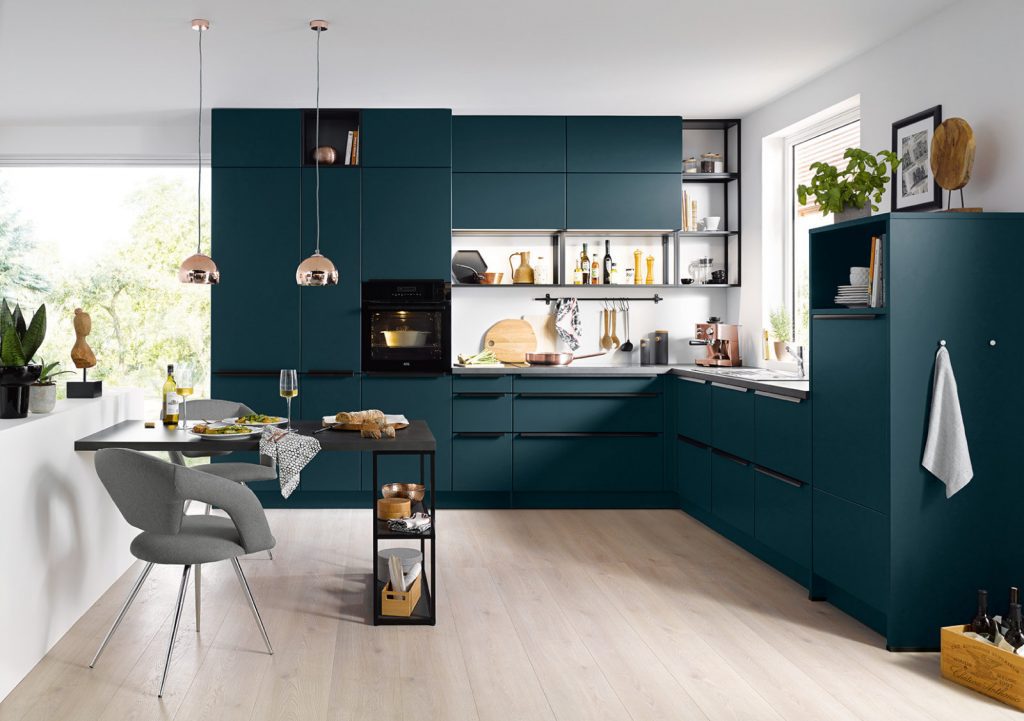 Trusted German Kitchen Brands 
When it comes to planning your new Watford kitchen design, you have the option of choosing from our range of luxury German kitchens. German kitchen manufacturers typically specialise in creating expertly crafted and long-lasting kitchens. We pride ourselves on our partnership with Schuller Kitchens, a brand that has gained immense popularity in recent years and has cemented itself as one of the top German brands on the market. Schuller is known for sophisticated and contemporary kitchen designs that are customisable and adaptable to different colour schemes or layouts. With Schuller, you can expect a blend of advanced engineering and effortless style, resulting in a practical kitchen where every aspect is meticulously crafted.
Additionally, our Watford kitchen designers have experience with the Next125 kitchen range, comprised of cutting edge designs that are manufactured to the highest standard. Next125 kitchens are available in unique finishes like real wood, glass, ceramic, and more, giving you a durable kitchen that's sure to last for many years to come. Next125 strongly prioritises the environment, ensuring that your kitchen is eco-friendly.
Traditional British Kitchen Design Near Watford
If a German kitchen isn't your style, we also offer a range of bespoke British made kitchens that can be fully customised to reflect the kitchen look you want to achieve. At Sia Kitchens, we're committed to providing you with a British kitchen that meets all your requirements, having done countless successful kitchen projects with Alku Kitchens. Our Watford kitchen design experts can create a bespoke British kitchen with a unique combination of features to elevate your overall aesthetic, including painted doors, intricate beading and cornices. These kitchens are manufactured right here in the UK with the utmost precision and attention to detail.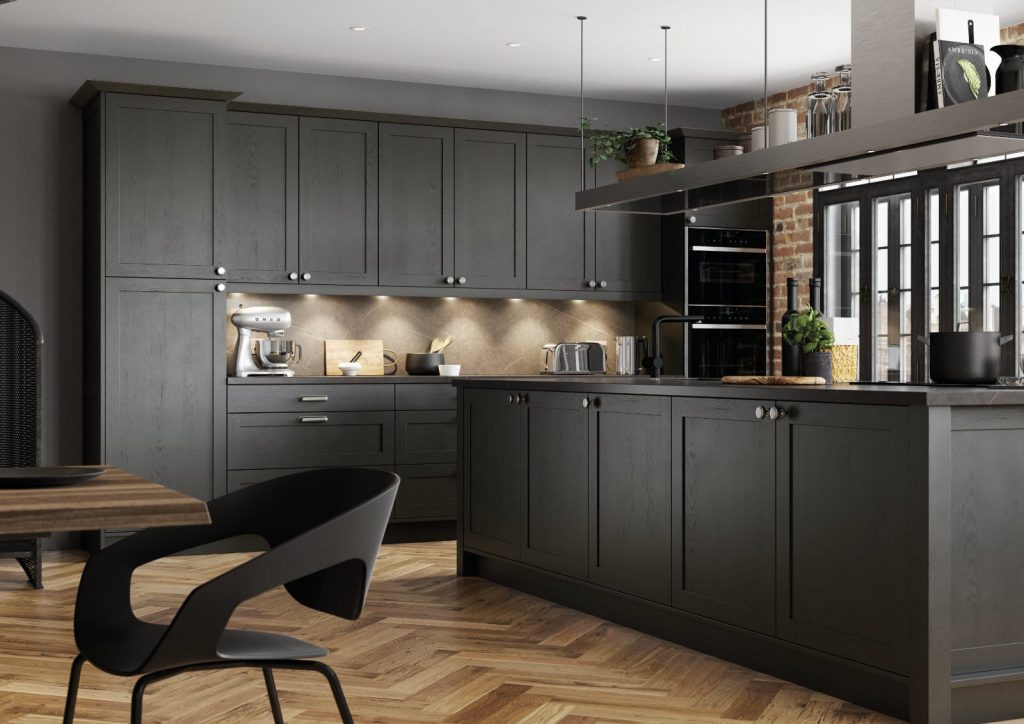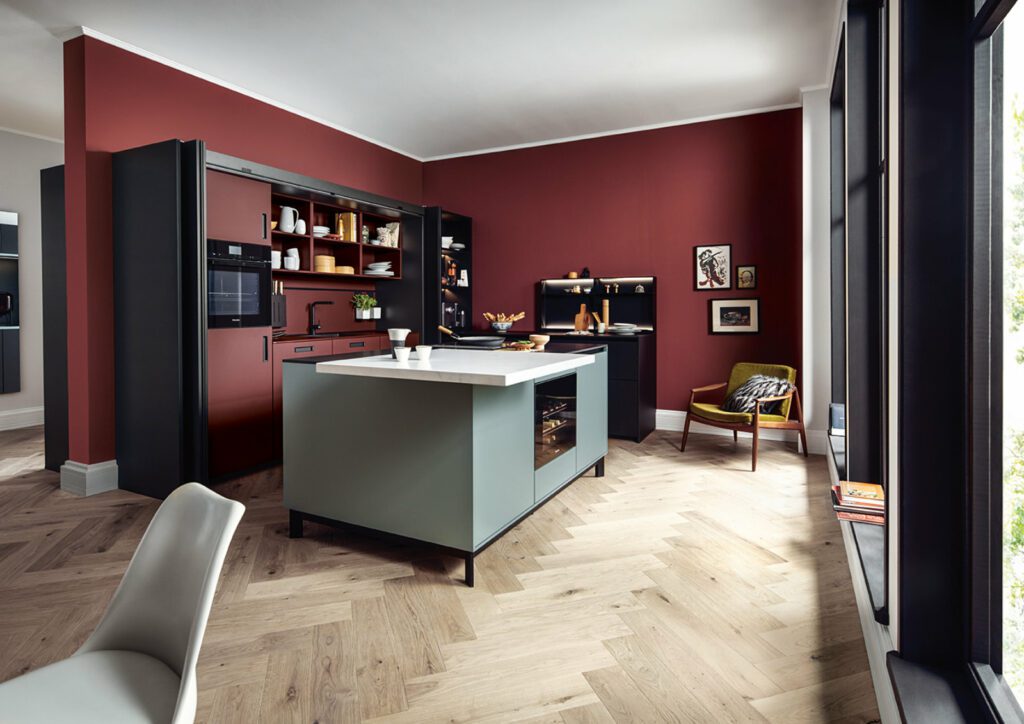 Discover Our Range of Kitchen Colours
We know that settling on a colour scheme for your new kitchen can be difficult and stressful – that's why our Watford kitchen design team is here to help! At Sia Kitchens, we offer a selection of stylish and on-trend colours that can be customised and crafted into a stunning kitchen unit. Our colour options include everything from light to dark tones, giving you a full scope of options to choose from.
If you're trying to create a striking atmosphere with your kitchen that's sure to impress guests, dark kitchens are always a good choice. With sufficient lighting and enough space, a dark kitchen can create an extremely welcoming and homey atmosphere. Alternatively, you can go for a classic white kitchen look, which works exceptionally well with a sleek, modern kitchen style. We can also help add a pop of colour to your life with our vibrant or pastel kitchens. These can be done using a bright feature wall, or even just by adding colourful furniture if you're going for a more understated look.
Experts in Modern Kitchen Design
At Sia Kitchens, we can provide you with the latest and greatest when it comes to popular kitchen design trends and contemporary styles. Our range of luxury modern kitchens can give you that touch of class and sophistication you might be missing. Our experienced Watford kitchen design experts can efficiently design a kitchen that reflects your modern sensibilities and lifestyle.
Modern kitchens are characterised by their symmetry and sleek, clean lines. This makes them ideal for anyone aiming for a minimalist kitchen design. Our modern kitchens feature beautiful stone materials that can be veneers of real stone or realistic reproductions, giving you a stunning contemporary kitchen.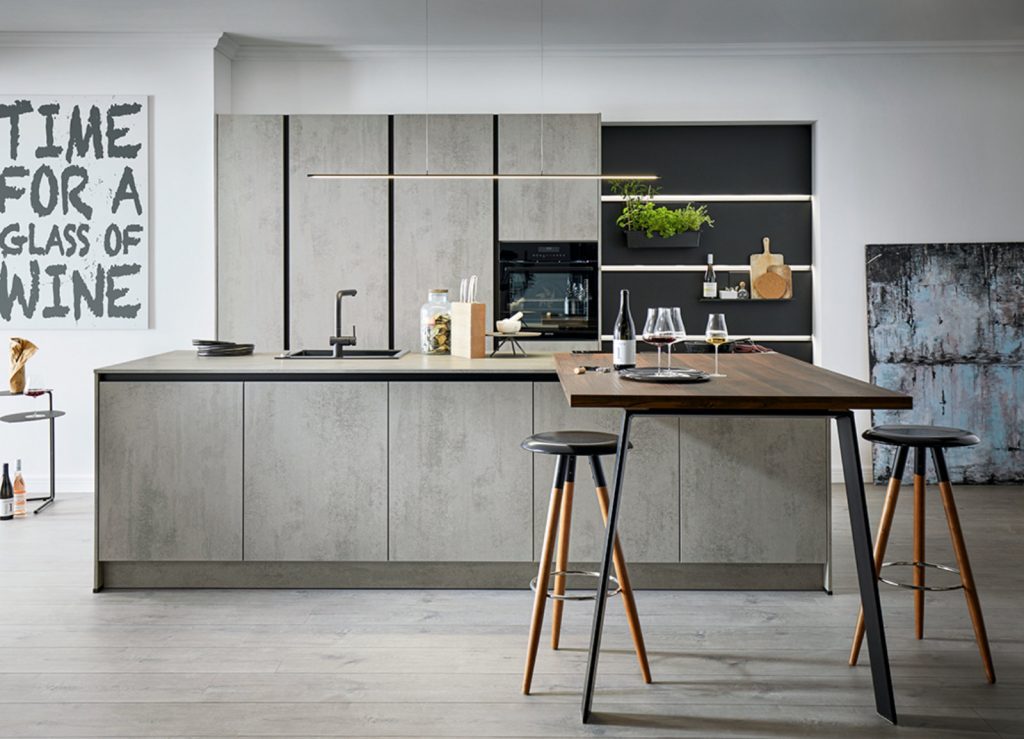 Advantages of Hiring a Local Kitchen Designer
Hiring a local kitchen retailer like Sia Kitchens is a wise decision when planning a new kitchen, and it has many long-term benefits. It ensures expert and efficient completion of your project, because our professional Watford kitchen design team can oversee your project from start to finish. Our designers and fitters have experience in handling any problems that may arise, making the kitchen remodeling process a stress-free experience for you.
By working with local kitchen experts, you benefit from our kitchen specialists' in-depth knowledge of the industry and long standing partnership with trusted brands. This ensures that your kitchen is designed, manufactured, and installed to the highest standard by skilled designers and craftsmen.
Visit Our Kitchen Showroom Near Watford
Sia Kitchens is the perfect choice if you're seeking a Watford kitchen design team that values your input and leverages their expertise and knowledge to deliver a beautiful new kitchen. We'll handle all aspects of your kitchen renovation, including the minutest details in the design and installation process. With our extensive range of options from established German kitchen brands and traditional British kitchen manufacturers, you're guaranteed to find the ideal kitchen for you. Visit our Elstree kitchen showroom near Watford today to take the first step on your new kitchen journey!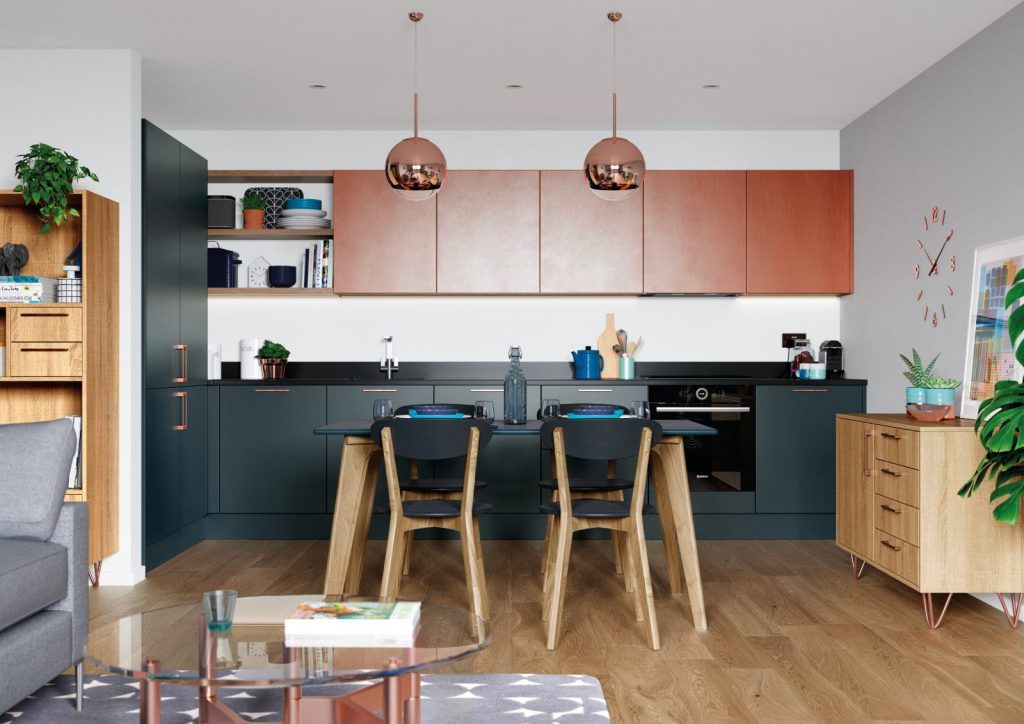 Elstree Kitchen Showroom
At Sia Kitchens we know there's nothing like seeing and touching a product for getting a sense of how it's built and what it can do. As such, we welcome you into our Bushey kitchen showroom where you can fully explore our range of kitchen furniture, worktops, and appliances. Please book ahead of your visit to take advantage of our free expert kitchen design service.
Opening Hours
Monday-Friday: 9am – 6pm
Wednesdays & Sundays: By appointment only
Saturday: 10am – 5pm
Sia Kitchens Service Areas
Kitchen Showroom Amenities
Our kitchen showroom is fully equipped to welcome all visitors. We have private on-site parking a short distance from the showroom entrance.
Discover Our Range Of Styles